Leonard Bernstein's insightful words on music education are still very true, 42 years on
22 July 2019, 16:08 | Updated: 13 July 2021, 15:45
Incredible, timeless words from one of the 20th century's greatest musicians and arts educators.
Throughout his life, Leonard Bernstein was a passionate advocate for music education and accessibility. His Young People's Concerts with the New York Philharmonic were broadcast on CBS from 1958 to 1972, and covered all manner of musical works, theory, composers and performers. He gave workshops, created interdisciplinary arts programmes for schools and taught at the Tanglewood Festival every summer.
And there's much more. What a guy.
We're going to shine a light on something he said to the House Subcommittee on Select Education in 1977. He was called to testify about music and arts education in relation to a bill for a White House Conference for the Arts.
Read more: Music is at risk of disappearing from schools, says new research
And part of his testimony rings so true 42 years later.
"I propose that the reading and understanding of music be taught to our children from the very beginning of their school life; that they learn to participate with enthusiasm in the study of music from kindergarten through high school.
"No child is tone deaf; every child has the natural ability and desire to assimilate musical ideas and comprehend their combinations into musical forms. Every child can be taught to read music as he or she is taught to read words; and there is no reason why both kinds of reading cannot be taught simultaneously.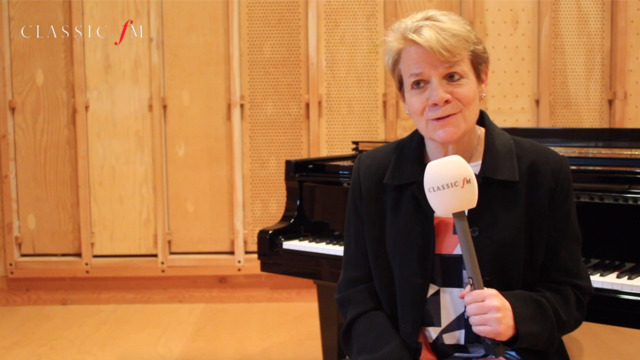 Marin Alsop on her musical hero, Leonard Bernstein
"...Children must receive musical instruction as naturally as food, and with as much pleasure as they derive from a baseball game. And this must happen from the beginning of their school lives."
Such beautiful words and *literal* music to our ears.