People are calling their babies Ludwig, but not for the reason you think
2 December 2015, 15:53 | Updated: 2 December 2015, 15:56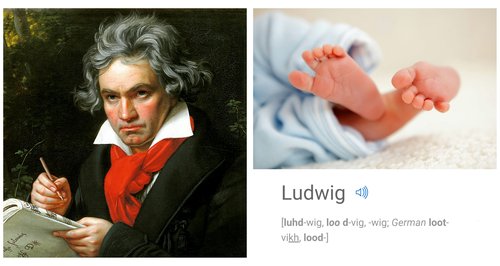 There's been a surge in babies being named after Instagram filters, with Ludwig emerging as one of the most popular.
When Instagram announced their new filter, Ludwig, we were naturally delighted at the tribute to The Master, Ludwig Van Beethoven.

But we're not as wild about it as some new parents, it would seem.

As pointed out by babycenter.com, names of the photo-sharing social network's have filters shot up the charts this year. Ludwig, Lux, Juno, Amaro, Valencia and Willow have all proved popular with new parents.
The name Ludwig in particular has risen 42% on the boys' name chart.
shot up the charts this year