Lebanese protestors pause to sing Beethoven's Ode to Joy in Arabic
28 October 2019, 14:34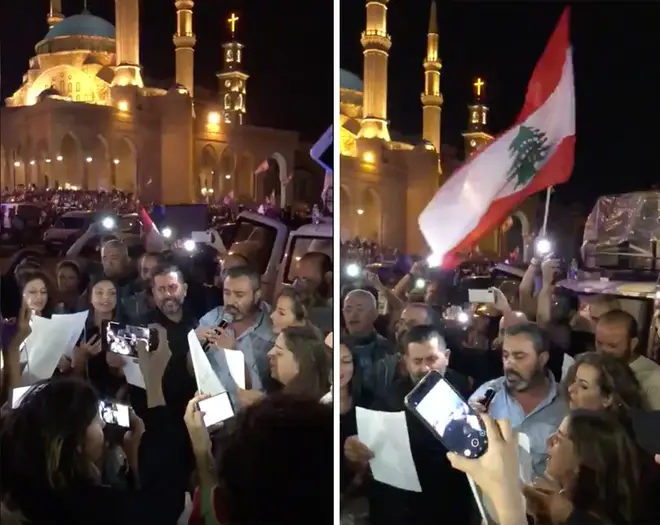 The choral section of Beethoven's Ninth packs a powerful, emotional punch sung in Arabic by protestors assembled in Beirut for ongoing Lebanon protests.
Lebanese protestors have been taking to the streets for nearly two weeks in response to the government's handling of the country's economy.
Amid the reports of people holding group protests, the shows of solidarity have also sparked spontaneous musical moments – most recently in Beirut where protestors paused to perform a stirring rendition of Beethoven's 'Ode to Joy'.
In a video shared on Twitter over the weekend, we see the moving moment a group of protestors sing the famous choral passage from Beethoven's Symphony No. 9 in Arabic.
Read more: This middle-eastern 'Für Elise' is too infectious for words >
Beirut's Mohammad Al-Amin Mosque is visible in the background, and the Lebanese flag is flown in full view during the powerful rendition of the chorale.
Watch as the power of protest meets the power of music, in the video above.