This guy plays Beethoven's Ode To Joy... with HANDGUNS
21 September 2016, 10:24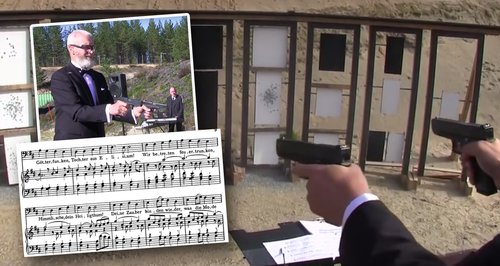 Listen to Vitaly Kruchin fire bullets at musical targets to play one of Beethoven's most iconic tunes.
Because Beethoven's 9th Symphony is designed to reflect and valorise the true virtues of mankind, these people have decided to perform it using handguns. Makes sense, eh?
Vitaly Kruchin, the Russian IPSC President, was behind this surprisingly accurate rendition, proving that handguns needn't always be destructive.
The targets are made of tuned steel, allowing Kruchin to sound different notes with a direct hit.