Domenico Dragonetti (1763 - 1846): His Influence on Beethoven's Music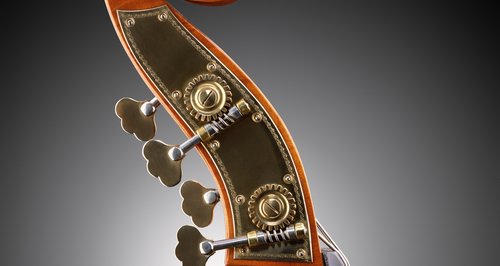 The Italian Domenico Dragonetti was Europe's greatest - and possibly only - double bass virtuoso. He regularly toured abroad, performing the limited double bass repertoire.
In 1799 he came to Vienna and met Beethoven, who was greatly impressed with his skill. Together they performed in the Mehlgrube (the flour market of the Middle Ages.....today the four star Ambassador Hotel) in the Neuer Markt. Dragonetti played one of Beethoven's Cello Sonatas, transposed for double bass, with the composer on piano.
Dragonetti was very tall and slim - unusually for an Italian - and his double bass was specially made for him.
It was of extra height, with three strings instead of four. It hangs today in the Victoria and Albert Museum in London.
Dragonetti opened Beethoven's eyes to the potential of the double bass.
Without a doubt, the virtuosic passages for double basses in the Fifth Symphony, where they frequently double with the cellos, are due to Dragonetti's influence on Beethoven.