This website auto-translated Bach masterpieces – and it's both tragic and wonderful
27 August 2019, 17:06 | Updated: 27 August 2019, 17:12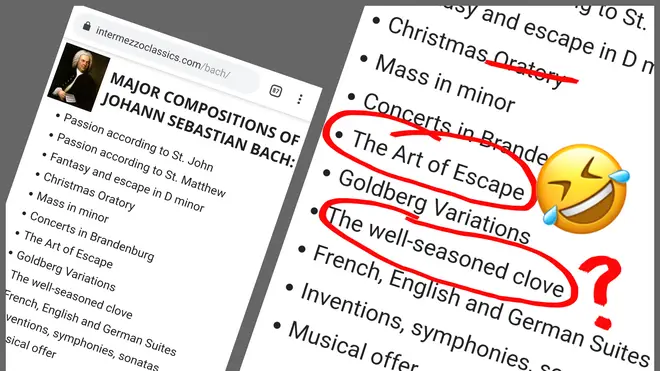 The Art of the Escape? These Baroque mistranslations are as illuminating as they are hilarious.
The Intermezzoclassics website has a very helpful list of major compositions by Baroque titan, Johann Sebastian Bach.
However, a few errors and intrigues in the translation process lead to some incorrect creative titling of some of his most famous works.
We don't know the full story of how this list came to be, but it's pretty clear that the text has been though an AI translator at some point (like Google Translate).
On first glance, the erroneous titles look like an epic editorial fail. The well-seasoned clove, anyone?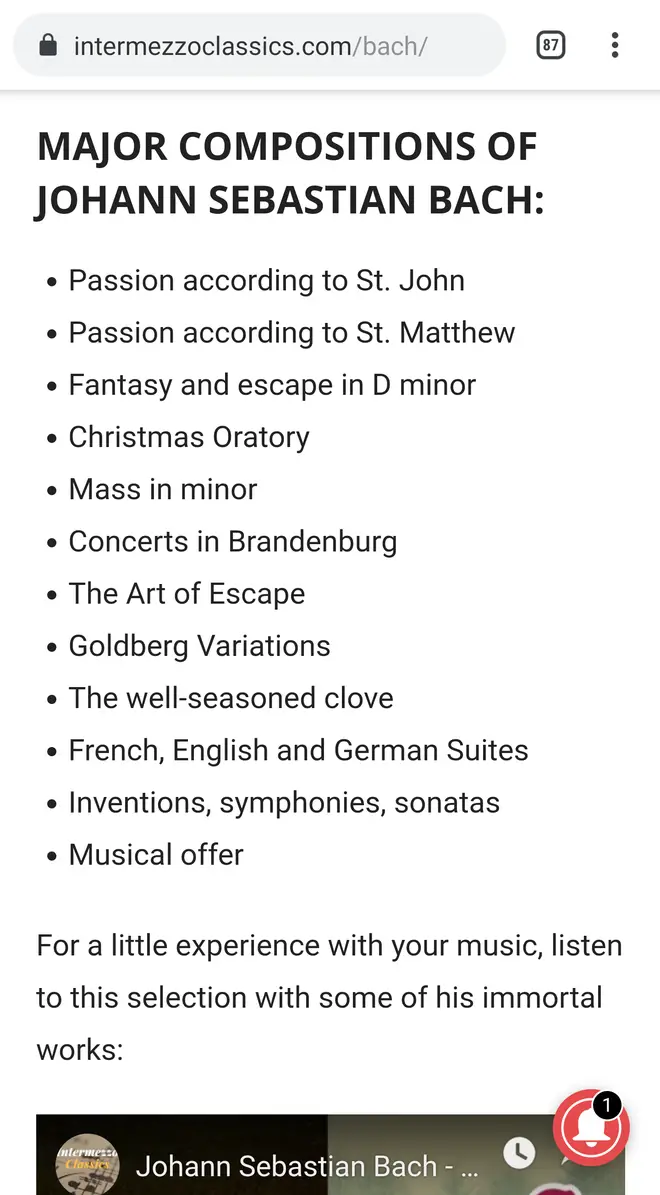 But in a way it's rather great
An AI translator crunching words, might come up with the wrong titles, but it does illuminate the origins of some of our musical titles and terms.
For example, Bach's The Art of Fugue is translated as the rather wonderful movie-sounding 'The Art of Escape'. The contrapuntal form of a 'fugue' was originally named after the Latin fuga, which means to flee or chase (think fugitive), giving rise to the error in translation. In a fugue a leading solo theme is followed by other interweaving lines, chasing each-other across the page. Cool huh?
It's the same situation for Fantasy and Escape in D minor.
Oratorios are extended musical forms of choruses, arias and orchestral interludes, and get their name from storytelling and devotional act of 'Oratory' – hence another translation mix-up.
Concerts in Brandenburg is a somewhat less-glamours name for the famous concertos. The Goldbergs get through unscathed, though.
Others are a bit more puzzling...
Quite how the 24 preludes and fugues of the Well-Tempered Claiver became 'The Well-Seasoned Clove' is quite the mystery. Clove is Clavo in Spanish, which might begin to explain things. However, this giddy translation has clearly been sitting in the hot Spanish sun for too long.