Poldark theme song: here's who composed the tune played by Lang Lang
27 August 2019, 09:57 | Updated: 27 August 2019, 10:01
As one of Britain's best loved period dramas, 'Poldark' needs a sweeping soundtrack to match. And there's a particularly beautiful version of Anne Dudley's theme, played by superstar pianist Lang Lang…
With the final season (that's Season 5) of Poldark out, we found ourselves asking: who is behind that romantic violin theme?
Written by British composer Anne Dudley and played by the Chamber Orchestra of London, the Poldark theme sings of the rugged Cornish countryside.
And a quick search on Spotify told us there's also a gorgeous piano version out there, played by Chinese pianist Lang Lang. Released by Sony Classical in 2016, the track is an extended version of Dudley's theme for solo piano, to which Lang Lang brings an "impressionistic, virtuosic sheen".
The Oscar-winning composer, Dudley, said: "One of the thrills for a composer is having great musicians play your music. When one of the most famous and brilliant musicians in the world wants to play your work, then joy is unconfined!"
Poldark is a brooding drama set in 18th-century Cornwall, starring Aidan Turner as Ross Poldark. Adapted from Winston Graham's novels, the TV series follows the fortunes of Ross and his wife Demelza Poldark, played by Eleanor Tomlinson.
"The music needed to underscore the sweeping Cornish landscapes and passionate love story," Dudley says of the orchestral soundtrack.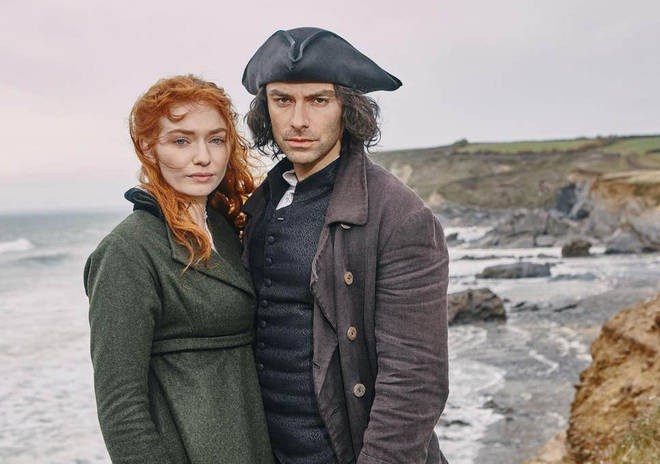 "Featuring the solo violin, it is based (loosely) on the modality found in Cornish folk music.
"Orchestrated for violin, harp, piano and string orchestra with occasional electronic elements, this is a dream job!"
Dudley, who won an Oscar in 1998 for Best Original Musical or Comedy Score for The Full Monty, is a seasoned film and TV composer – but she's also a musical pioneer.
As a founding member of synth-pop band Art of Noise, she was an artist who helped revolutionise the use of sampling in pop music.
At the 62nd Ivor Novello Awards in 2017, she was awarded the prestigious PRS award for Music Outstanding Contribution To British Music.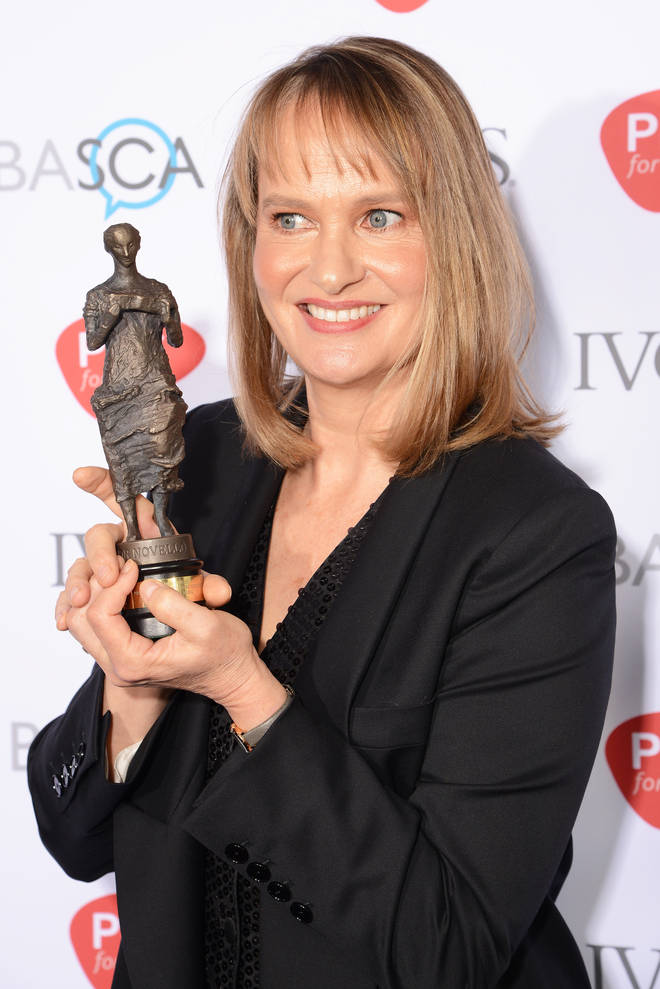 Dudley has also produced music for Tom Jones, Robbie Williams and Debbie Harry, and was a music producer on the film version of Les Misérables (2012).
Listen to her soundtrack for Poldark on Spotify here:
Poldark airs 9pm Sundays on BBC One.