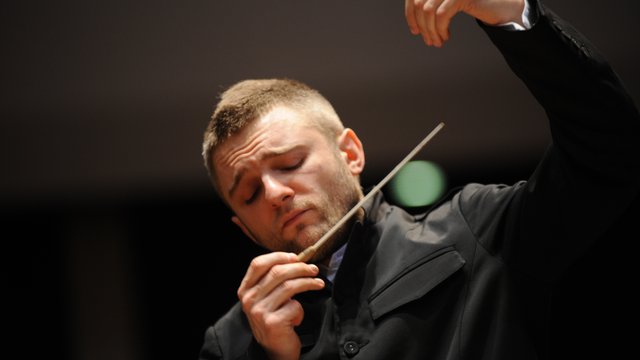 Biography
Kirill Karabits was born on 26 December 1976 in Kiev, Ukraine. His father was a conductor and composer.

Kirill studied piano and, by 13, developed an interest in conducting.

He studied at the National Tchaikovsky Music Academy. In 1995, he went to the Vienna Musikhochschule, gaining a diploma in conducting.

He has done scholarly work in archives, such as transcribing the Johannes Passion of C.P.E. Bach, which was thought to be lost.

He also discovered Telemann's unknown opera, Pastorelle en Musique.

He made his first public conducting appearance at 19.

In October 2006, Karabits made his first appearance with the Bournemouth Symphony Orchestra, and returned in October 2007. In November that year, the BSO announced his appointment as their 13th Principal Conductor.

With the BSO, he has recorded music of Shchedrin for the Naxos label, and Khachaturian for Onyx Classics.

In August 2011, Karabits and the BSO agreed on a three-season extension of his contract as principal conductor through the 2015-2016 season.

In May 2013, he received the Conductor award at the Royal Philharmonic Society Awards.

Karabits works frequently with young musicians, including at Aspen Music Festival and School and with the Beethoven Academy Orchestra at the Ludwig van Beethoven Easter Festival.

He also enjoys great success as an opera conductor, working regularly at Glyndebourne Festival Opera.

Did you know?

Karabits is the first Ukrainian conductor to be named principal conductor of a UK orchestra.
View more
Most shared Kirill Karabits features