Aram Khachaturian (1903-1978)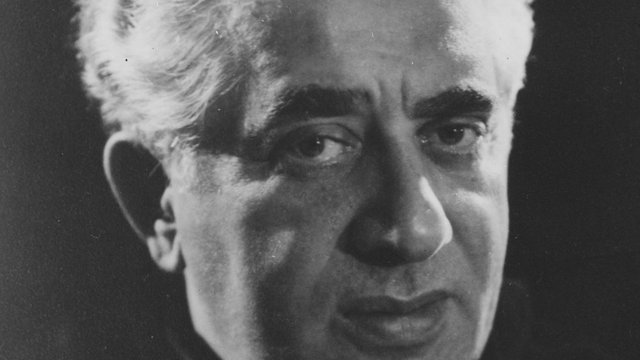 Biography
Life and Music
Khachaturian was born to a poor Armenian family in Tbilisi, Georgia.

His first experience of music was hearing his mother's singing and other folk music in Tbilisi. This Armenian folk tradition later inspired some of his music.

In 1921 he moved to Moscow and entered the university to study biology, for a while intending to become a biologist.

At the same time as studying biology, he also studied the cello at the Gnesin Institute. He then switched to the composition faculty at the Gnesin Institute, before studying at the Moscow Conservatory.

He was accepted into the Composers' Union in 1932 but incurred official disapproval for his Second Symphony and Violin Concerto in 1948.

Khachaturian wrote about 25 film scores, mainly very patriotic.

He is known principally for his Piano Concerto and the ballets Gayaneh and Spartacus.

The theme tune to The Onedin Line is the Adagio from Khachaturian's Spartacus and Phrygia.

Khachaturian mixed with a wide range of artists throughout his life, including writers Gorky and Hemingway, Oistrakh, Prokofiev, Shostakovich, Boulanger, Chaplin, Karajan, Messiaen, Rostropovich, Rubinstein, Sibelius, Stravinsky and Szeryng.

Khachaturian was the first composer to synthesise the musical styles of his age with his traditional Armenian heritage.

Did you know?
Khachaturian was one of the few composers whose first instrument was the tuba.
View more
Top Khachaturian pieces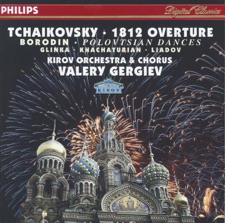 1
Adagio of Spartacus & Phrygia Aram Khachaturian (1903-1978 : Armenia)

Conductor: Valery Gergiev

Ensemble: Kirov Orchestra

Record label: Universal International Music

Catalogue ID: 4700322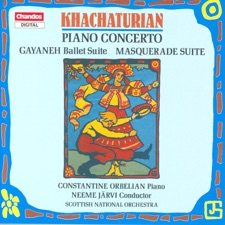 2
Dance of the Young Maidens
Aram Khachaturian
Conductor: Neeme Jarvi
Ensemble: Royal Scottish National Orchestra
Record label: Chandos
Catalogue ID: CHAN 8542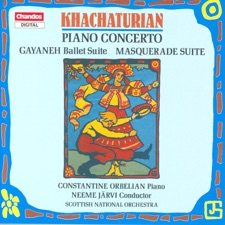 3
Masquerade Suite (1) Aram Khachaturian (1903-1978 : Armenia)

Conductor: Neeme Jarvi

Ensemble: Royal Scottish National Orchestra

Record label: Chandos

Catalogue ID: CHAN 8542