Clapping banned at Oxford University and replaced with jazz hands
25 October 2019, 17:22 | Updated: 28 October 2019, 10:22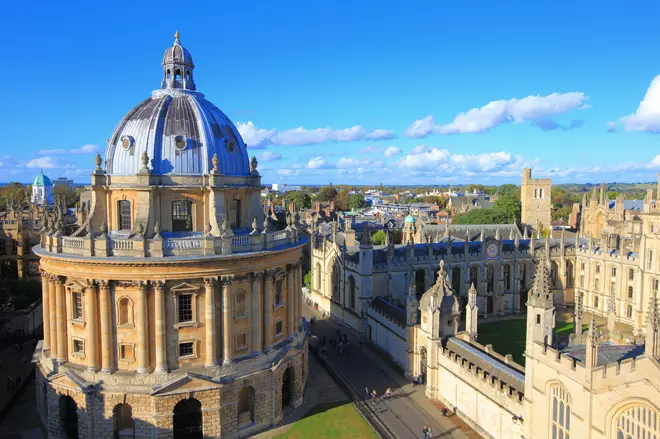 Traditional applause is being discouraged at Oxford University's Student Union events, as students vote to replace 'triggering' clapping with jazz hands.
Students at the University of Oxford have voted to replace noisy appreciation with the British Sign Language equivalent – a wave of both hands.
Union officers say clapping can be triggering for some students, including those with anxiety. Audience members are being encouraged to use 'jazz hands' or a 'silent wave'.
The motion to 'mandate the encouragement of silent clapping' was successfully passed by student union representatives, following their first meeting of the year on Tuesday.
Oxford students say alternatives to traditional applause already exist across other organisations, and they are keen to follow suit. They hope the move will make concerts more inclusive and accessible to all.
Read more: How to correct the audience when they're clapping on the wrong beat >
Sabbatical Officer Roisin McCallion told Metro: "The policy was proposed in order to encourage the use of British Sign Language clapping during our democratic events, to make those events more accessible and inclusive for all, including people who suffer from anxiety.
"Inclusivity is one of the Students' Union's founding principles."
Read more: Marin Alsop says 'clapping doesn't bother me in the least' >
The move comes as the University of Manchester passed a similar motion in September last year, with students voting to ditch clapping, whooping and cheering in favour of 'jazz hands'.
Oxford University's motion will come into action at student union events and will later be rolled out to other societies and events if it works.
(Secret thought: could this finally be the solution to that awkward do I/don't I clapping between movements thing...?)