QUIZ: Is it a Pokémon or an obscure musical instrument?
14 July 2016, 16:05 | Updated: 14 March 2017, 11:40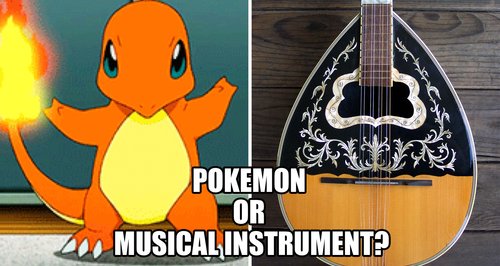 Pokémon, that game everyone played at school in the 90s, has made a *huge* comeback this week. But how much do you know about the cute animated creatures?
Pokémon is back and water-cooler discussion around the world right now is all about Pokéballs and Pikachus, like it's 1999.
Watch: an a cappella version of the Pokémon theme tune >
But can you spot which of these 10 words are Pokémon and which are rare musical instruments? Gotta catch 'em all!