Tell us about your taste in music and we'll tell you what your name SHOULD be
15 September 2017, 15:48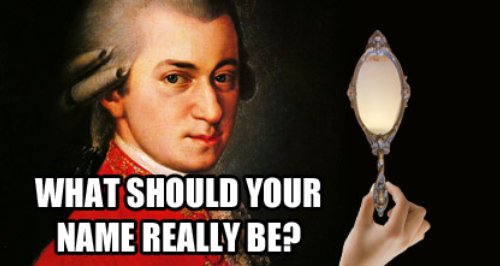 Ever dreamed of having a cool new 21st-century name, but never been confident enough to take the plunge and change it? No fear – we're here to help.
We've got a few questions about your taste in classical music, and if you answer truthfully, they will reveal what your name SHOULD be. So by the end of this quiz, you will have an awesome new name to show off to your friends.
NB: We cannot accept any blame for anybody's children taking this quiz and wanting to adopt their cool new name full-time.
Ready to come to terms with your new identity? Let's go!