This musician edition of Would You Rather is completely excruciating
31 August 2018, 10:17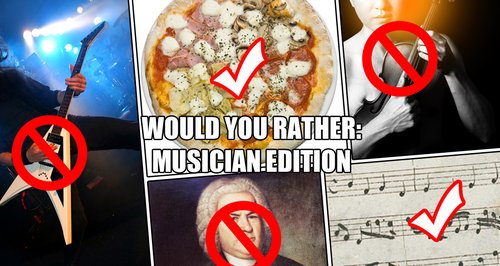 Time to answer the age-old question, would you rather listen Vivaldi's Four Seasons, or eat a four seasons pizza?
Would You Rather is the greatest game there is. Musicians are the greatest people. You can see what we've done.
So, answer these excruciating muso dilemmas and see how many of your musical compadrés side with you, or if you're an absolute weirdo outcast.