Which musical city should you visit RIGHT NOW?
17 June 2016, 14:24 | Updated: 14 March 2017, 11:40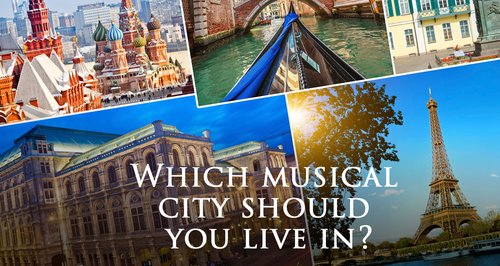 Which of the musical cities of Europe would *you* have the best time in? We've put together this quiz to find out which is your spiritual home… 
Europe is home to some of the greatest musical cities in the world - and there's always plenty of other food and culture to enjoy between visits to the concert halls and opera houses.
With the help of Viking Cruises, we've put together a few questions to help you find the place you should pack up and set sail to as soon as possible.
If you love a great cultural experience, Viking Cruises can take you in style to places rich in history and full of character - from Bergen in Norway and St. Petersburg in Russia to the great ports of the Mediterranean (every place resonating with good music, we should add).
Find out which cultural capital is your spiritual home with our quiz. And once you've found out, why not take a look at how to get there in appropriate classical style with Viking Cruises.