Can you guess the composer from their haircut?
22 December 2017, 10:50 | Updated: 22 August 2018, 11:39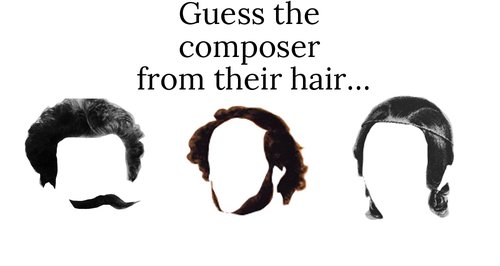 We've photoshopped the faces out of these pictures of some of the great composers, leaving just their lovely locks. How many can you correctly name just from looking at their hair?
From the impeccably turned-out Puccini to the rather more scruffy Schubert, the hair styles of the great composers are as unique as their approach to harmony.
So how many can you recognise from just their barnet?
Good luck!