Gramophone Classical Music Awards 2022: all the winners and how to watch the highlights
5 October 2022, 11:28 | Updated: 7 October 2022, 13:04
Gramophone Awards 2022 – Highlights
Classic FM partnered once more with the Gramophone Classical Music Awards, to sponsor the Young Artist of the Year award.
Every year, Gramophone hosts the Gramophone Awards to celebrate the very best artists, pieces, and recordings, from the past year in classical music.
And this year, a glittering awards ceremony took place in-person for the first time since 2019, at London's De Vere Grand Connaught Rooms on Tuesday 4 October.
From the shortlisted recordings, one was chosen as the winner in each of the 12 categories, and a single album was named as the prestigious Recording of the Year. This year, conductor Kirill Petrenko was the most decorated artist of the evening.
Presented by Gramophone's Editor-in-Chief James Jolly and with live music from the Orchestra of the Age of Enlightenment, the ceremony also featured a fanfare from the National Youth Brass Band of Great Britain, alongside performances from past and present Gramophone Award winners.
Highlights and performances from the awards ceremony will be available to watch Classic FM's website and social media channels from Friday 7 October at 7pm GMT.
Read more: The Gramophone Awards 2021 – all the winning classical artists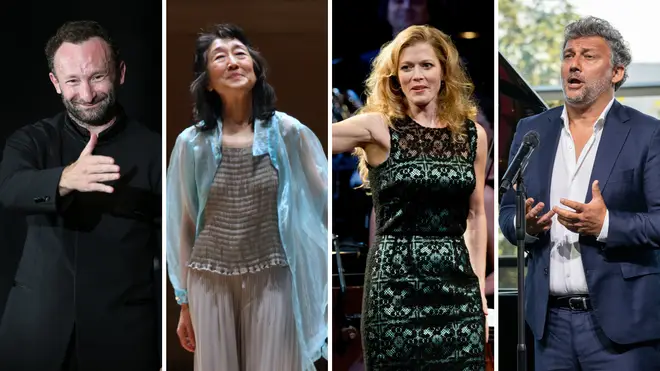 Gramophone Awards 2022: All the category winners
Chamber (sponsored by Wigmore Hall)

Dutilleux/Merlin/Schoenberg Round Midnight
Antoine Tamestit; Nicolas Altstaedt; Ebène Quartet (Erato)

Choral

J.S. Bach St Matthew Passion
Julian Prégardien; Stéphane Degout; Sabine Devieilhe; Hana Blažiková; Lucile Richardot; Tim Mead; Reinoud Van Mechelen; Emiliano Gonzalez Toro; Christian Immler; Pygmalion; Raphaël Pichon (Harmonia Mundi)

Concerto (sponsored by medici.tv)

Bartók/ Berg/ Beethoven Violin Concertos
Frank-Peter Zimmermann; Berliner Philharmoniker; Alan Gilbert; Daniel Harding; Kirill Petrenko (Berliner Philharmoniker)

Contemporary (sponsored by PPL & PRS for Music)

Abrahamsen The Snow Queen
Barbara Hannigan; Rachael Wilson; Katerina Dalayman; Peter Rose; Chorus and Orchestra of the Bayerische Staatsoper; Cornelius Meister (dir Andreas Kriegenburg) (BSO Recordings)

Early Music

Josquin 'Baisiez moy'
Ensemble Thélème; Jean-Christophe Groffe (Aparté)

Instrumental

Ysaÿe Sonatas for solo violin
James Ehnes (Onyx)

Piano (sponsored by Yamaha)

Beethoven Diabelli Variations
Mitsuko Uchida (Decca)

In her acceptance video, Mitsuko shared…

"I thought to myself: when I'm on my deathbed, what might I regret? And I realised… it would be to have never recorded the Diabelli Variations"

And we're so glad that she did! 👏🏆 #GramoAwards https://t.co/GnF65hQjR0

— PremierClassical (@PremierClassica) October 4, 2022

Opera (sponsored by Mascarade Opera)

Korngold Die tote Stadt
Jonas Kaufmann; Marlis Petersen; Andrej Filonczyk; Jennifer Johnston; Mirjam Mesak; Corinna Scheurle; Manuel Günther; Dean Power; Chorus and Orchestra of the Bayerische Staatsoper / Kirill Petrenko (dir Simon Stone) (BSO Recordings)

Orchestral

Mahler Symphony No.7
Bayerisches Staatsorchester; Kirill Petrenko (BSO Recordings)

Song (sponsored by Anderson Financial)

'Dissonance' Songs by Rachmaninov
Asmik Grigorian; Lukas Geniušas (Alpha)

Spatial Audio (in association with Apple Music)

Ravel Ma Mère l'Oye. Boléro etc
Sinfonia of London / John Wilson (Chandos)

Voice & Ensemble

'Baritenor'
Michael Spyres; Orchestre Philharmonique de Strasbourg; Marko Letonja (Erato)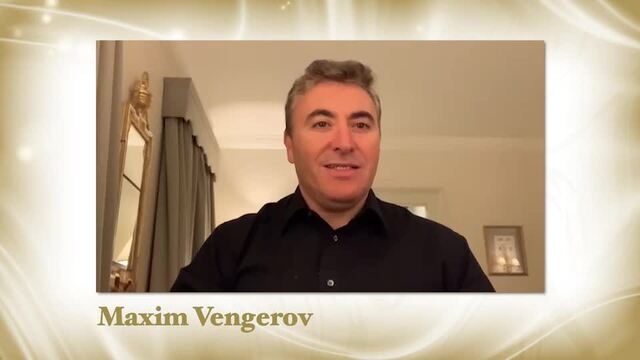 Stars of classical music pay tribute to Daniel Barenboim, on the night he wins the Lifetime Achievement Gramophone Award, and announces stepping back from performing.
Gramophone Awards 2022: special award winners
Recording of the Year

Korngold Die tote Stadt
Jonas Kaufmann; Marlis Petersen; Andrej Filonczyk; Jennifer Johnston; Mirjam Mesak; Corinna Scheurle; Manuel Günther; Dean Power; Chorus and Orchestra of the Bayerische Staatsoper / Kirill Petrenko (dir Simon Stone) (BSO Recordings)

Lifetime Achievement (sponsored by the Global Foundation for the Performing Arts)

Daniel Barenboim

Artist of the Year (sponsored by Raymond Weil)

Barbara Hannigan

Young Artist of the Year (sponsored by Classic FM)

Johan Dalene

Orchestra of the Year (in association with Apple Music)

Budapest Festival Orchestra

Special Achievement

Mozart Momentum
Mahler Chamber Orchestra; Leif Ove Andsnes (Sony Classical)

Label of the Year

Chandos

Concept Album (in partnership with Nordoff Robbins)

'enargeia'
Emily d'Angelo (Deutsche Grammophon)