Opera foundation removes board member for 'deeply disturbing' racist comments
21 July 2020, 11:04 | Updated: 21 July 2020, 11:24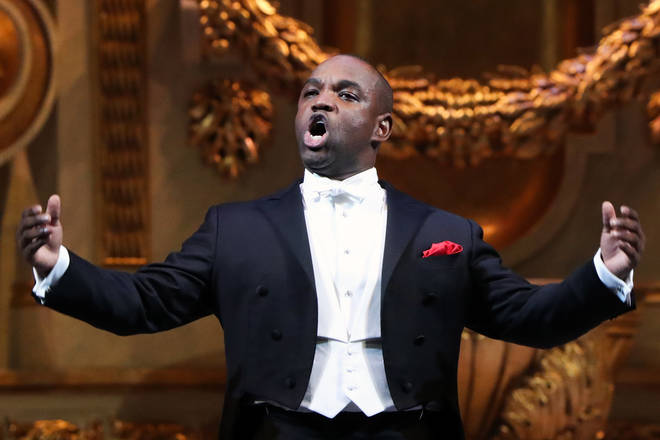 Calls to remove David Tucker from the Board of the Richard Tucker Foundation for racist comments he made on a Facebook post have been recognised.
David Tucker, son of famed opera singer Richard Tucker, has been removed from his position on the Board of the Richard Tucker Foundation, for racist comments he made on a public Facebook post.
Commenting on a post from opera singer Julia Bullock, who shared a Washington Post article containing reports from Black Lives Matter activists that they had been detained by predatory federal officers in unmarked vehicles, David Tucker wrote:
"Good. Get rid of these thugs and I don't care where you send them. They are a Pox on our society."
His comments prompted Black Opera Alliance, a body which represents black classical artists, to write to the Foundation calling for his immediate removal. He was removed on Monday evening.
"The Richard Tucker Music Foundation condemns the hurtful and offensive comments made by one of our board members, David Tucker," chairman Jeffrey Manocherian, and president and brother of David, Barry Tucker, have since said a statement.
Read more: 11 black opera singers you should know about >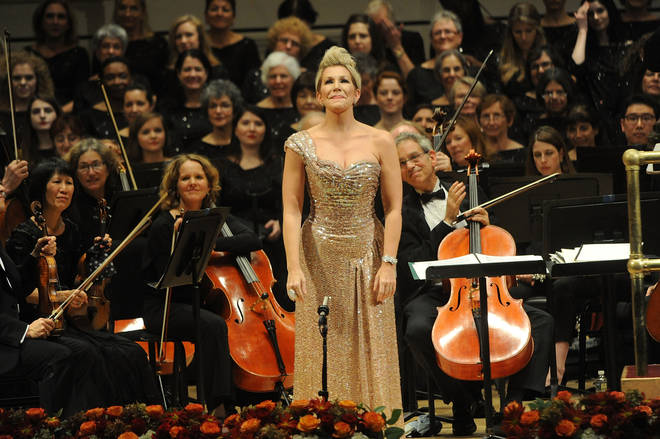 The Richard Tucker Music Foundation, a prestigious body that provides awards, grants and opportunities for singers, has only awarded the top prize to one black artist – tenor, Lawrence Brownlee – since it was first given in 1978.
In response to a colleague of Bullock's, who expressed concern over the Foundation's historic neglect of black artists, David Tucker wrote: "Pulling the race card is another convenient excuse to modify excellent standards of vocal artistry."
Tucker continues a similarly uncomfortable rhetoric throughout the Facebook post.
In their letter, Black Opera Alliance said they were "deeply disturbed" by Tucker's views. "This is white supremacy," they said, adding: "It is impossible for someone who holds these views to contribute productively to any organisation that seeks to cultivate a culture of respect, equity, and justice."
The Alliance demanded the Foundation publicly condemn racist aggression, and "undergo an external review of the Foundation's structural processes to identify and correct potential implicit racial bias".
Since the letter, several past winners of the Foundation's top prize also condemned David Tucker's comments and called for his removal, including Brownlee, bass-baritone Ryan McKinny and soprano Lisette Oropesa.
"I have the unique distinction of being the only African American to ever win the Richard Tucker Award in the 42 years of the foundation's existence," Brownlee wrote in a Facebook post. "I sit here in the full knowledge that there are many black singers whose talent and worthiness would have qualified them for this special recognition."
Oropesa added in a tweet: "Today I read very disappointing racist comments by an important member of the @RTuckerMusicFdn board on a colleague's page, & they're still up! This org supports American singers. yet has only awarded ONE black singer the big award in 39 years! #changemusthappen Do better RTMF!!"
In response, famed mezzo Joyce DiDonato, who won the top prize in 2002 and currently serves on the board, vowed she would refuse to work on the board until Tucker was removed. "It is *devastating* to read, Lisette," she said in a tweet. "I've informed the Foundation that I can no longer serve on the board unless he is removed and his comments denounced."
The statement on the Foundation's website concludes: "We know that we can improve our auditions and awards process to create more equitable opportunities and increase diversity organisation-wide. To this end, we are currently assembling a diversity advisory task force of artists and thought leaders to address these issues."