Pinar Toprak: Everything you need to know about Marvel's first female composer
13 March 2019, 16:23
This year, Turkish-American composer Pinar Toprak made history by becoming the first woman to score a film in the Marvel Cinematic Universe. Here's everything you need to know.
Captain Marvel (2019) has broken new ground by hiring its first woman composer, and starring a female superhero (played by Brie Larson) in the lead role for the first time.
And now, it's breaking more records. In its opening weekend, the movie became the highest-grossing film scored by a woman, grossing $153 million domestically.
Toprak says scoring a major comic book movie has "been a dream ever since [she] could remember". She hired a 70-piece orchestra just to audition, so the producers could see she was capable of leading a full orchestra.
The Simpsons theme tune is an epic symphonic masterpiece – here's exactly why >
"I made my intentions clear, and when the opportunity to demo came, I wanted to make sure that I made the best impression," Toprak recently told Vulture. "I went and hired a 70-piece orchestra and did a big production of it so that they could see me in front of the orchestra conducting, and I did another video inside my studio where I talked about the character and the theme. I really wanted to put my best foot forward, and I'm very grateful it worked out."
Until now, the top-grossing films by a female composer were Rachel Portman's The Vow ($125 million) and Deborah Lurie's Dear John ($80 million).
Pinar Toprak's background
Born in Istanbul, Toprak studied composition and multiple instruments at the Istanbul State Conservatory. She later moved to Chicago, and then Boston, to study jazz.
Toprak joined the film score company Media Ventures International (now known as Remote Control Productions), established by Hans Zimmer in 1992.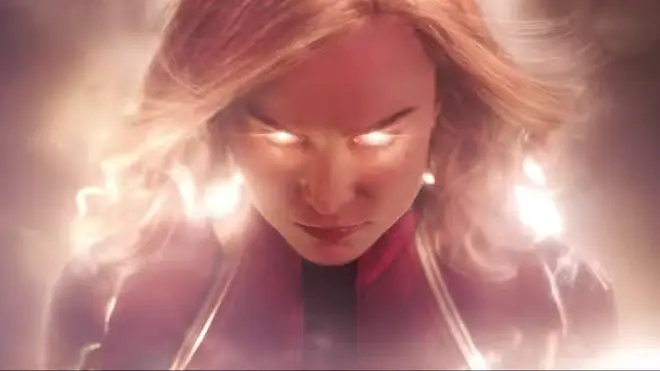 Pinar Toprak's other movies
Before Captain Marvel, Toprak worked with The Simpsons composer Danny Elfman on the score to Justice League (2017), and composed the music for the Pixar short film Purl (2018).
She has also won two International Film Music Critics Association Awards for The Lightkeepers (2009) and The Wind Gods (2013).
On scoring Captain Marvel, Toprak said: "There's so much weight on [the Captain Marvel] theme, and at first I was kind of psyching myself out. After two days of being in the studio and not being happy with anything I wrote, I went out for a walk, and I started humming a theme — and believe it or not, that's still in my voice memo, and that is the Captain Marvel theme."