Why are only 5 scores written by female composers in the 141 shortlisted at this year's Oscars?
23 January 2018, 17:10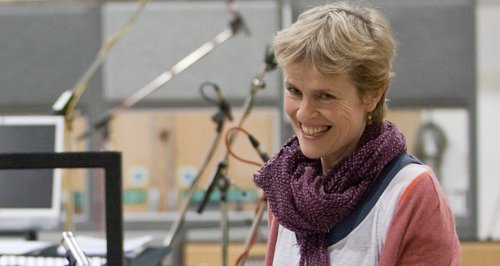 'Five female composers on a list of 141: that's tragic,' says Classic FM's Saturday Night at the Movies presenter, Andrew Collins.
The Oscar nominations have been announced today and it's an all-male shortlist in the running for Best Score.
Alexandre Desplat – The Shape of Water
Jonny Greenwood – Phantom Thread
Hans Zimmer – Dunkirk
Carter Burwell – Three Billboards Outside Ebbing, Missouri
John Williams – Star Wars: The Last Jedi
There are no female composers nominated. And in the shortlist of 141 scores, which was announced earlier this month, there were only five scores by female composers.
The scores that featured in the original shortlist were:
Rachel Portman – A Dog's Purpose
Tamar-kali – Mudbound
Rachel Portman – Their Finest
Laura Karpman – Paris Can Wait
Laura Karpman and Raphael Saadiq – Step
It's a notable absence in a year when women have fought for equal representation and equal treatment in Hollywood with campaigns like Me Too and Time's Up.
Andrew Collins, Classic FM's presenter of Saturday Night at the Movies, said:
"This is a year where we're thinking about equality and the pay gap, and so we should be. The 141 shortlist for best score at the Oscars this year has five female composers – five. And that's tragic. We can't go on like this. Out of a short list of 141, only five are women - that's ridiculous."
In fact, two of the women on the shortlist appeared twice – Rachel Portman and Laura Karpman. So although there were five scores by female composers, there were only actually three women in the list.
Last year composer Mica Levi became only the fourth ever female composer to be nominated for the prestigious award.