Brideshead Revisited theme: Geoffrey Burgon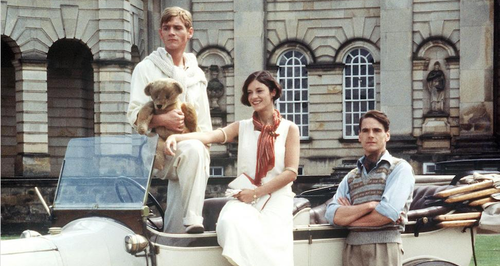 One of the greatest TV series ever gave us one of the finest theme tunes too.
There was nothing more elegant or intelligent on television in 1981 than John Mortimer's adaptation of Evelyn Waugh's 1945 novel.
The series, which was listed as one of TIME magazine's 100 Best TV Shows of All-Time, starred Jeremy Irons as army captain Charles Ryder returning to station his regiment in a stately home which triggers many memories for him of the family he knew who once lived there.
The serial was nominated for 13 Baftas, winning 7, and also won the Broadcasting Press Guild Award for Best Drama Serial.
Geoffrey Burgon's Bafta-nominated score is at once expansive, regal and melancholic, with wistful oboe and trumpet, matched with horns that conjure up the pomp of Brideshead and the demise of Lord Marchmain and his family.
The soundtrack album sold more than 100,000 copies, won a gold disc, and brought Burgon an Ivor Novello award.