Moments in Oscar-winning movies made incredible by the music
12 June 2020, 16:57 | Updated: 12 June 2020, 17:00

Promoted by NOW TV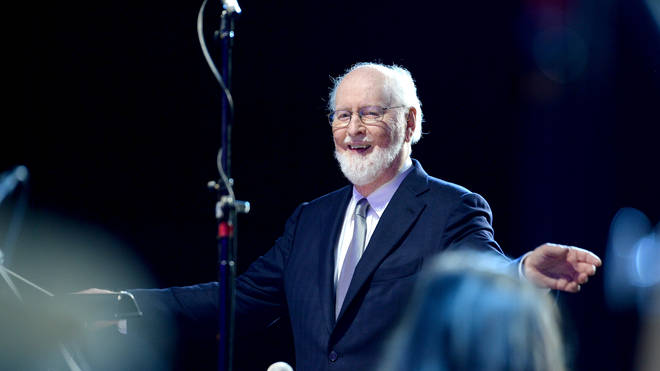 Three unforgettable movies, and how the music made them great.
Movie fans know the power of a great score. Nothing adds to big-screen drama like a roaring orchestra, soaring melody or driving percussion.
Here are three great movies that have used incredible music to set the scene, create tension and give you a deeply moving experience.
Batman - The Dark Knight
Often when we think of movie music we think of rich, dramatic orchestral music, big and sweeping in scale. But sometimes the most impactful movie music is incredibly simple. In Christopher Nolan's 2008 superhero outing, there's a great example of a single note that creates deep cinematic suspense in one of Hans Zimmer's great movie scores.
Throughout the bank robbery scene, a single note bowed on an electric cello is held. For almost five minutes this one note is sustained, creating a huge amount of tension through the twists and turns of the heist. Also, listen out for the fantastic, unexpected chord as The Joker finally reveals his face.
Jaws
These two notes rank up there with the opening of Beethoven's Fifth Symphony as the most universally and instantly recognisable motifs in all of music. John Williams' score to Steven Spielberg's beach-side thriller won the Best Original Score in the 1976 Oscars – and the more you listen to it, the more you are pulled into the depths of its dramatic genius.
Low down in the double basses, that semitone: faint murmurs from the depths. As harps glisten like the serene top of the water, that ominous swell grows and gets closer. Then, listen to the high accents in the woodwinds: sudden spikes, like shudders of fear. Bass drums pound the attack, the strings scurry, and the woodwind screams. It's a timeless score that completes a terrifyingly good movie from the legendary composer-director duo.
Music doesn't get much more iconic. Here's the movie music maestro himself, conducting this incredible score:
The Godfather
We've talked about the inventiveness of a sustained solo cello note, and the genius of dramatic orchestration. But in setting a scene and creating a mood, you can never go past a fantastic melody. And this is one of the best.
Francis Ford Coppolla's gangster epic The Godfather is a masterpiece, and it has the monumental music to match. Nino Rota's darkly romantic Love Theme to the 1972 movie is evocative, irresistibly nostalgic, and with perfect melodic contours. It's the sort of theme that immediately grabs you and takes you to another place. Just like a good movie.
With NOW TV, stream these unmissable movies and many more. Click here to find out more. 

And, for your chance to win the perfect home cinema set-up, including a NOW TV Smart Stick with 12 months' Entertainment & Sky Cinema Passes, a 49" UHD TV, a Home Cinema System and a popcorn maker', click (EMBED LINK TO ONLINE COMP)