This is what a 3D-printed Stradivarius copy sounds like
2 May 2017, 15:21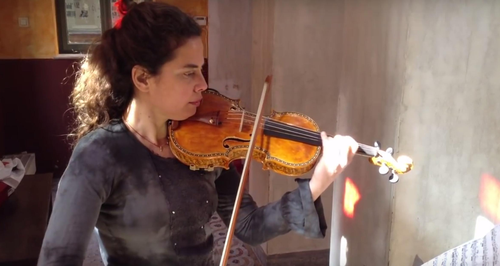 The advent of 3D printing has led to some bizarre and exciting developments in instrument manufacture - but this exceptionally faithful recreation of a Stradivarius violin is possibly the most interesting yet.
Created by Harris Matzaridis from Violino Digitale, this recreation of the 'Sunrise' Stradivarius (originally made by Stradivari in Cremona back in 1677) is designed for research purposes.

As stated on their YouTube channel, it's not as simple as just clicking 'print' and selling it:

"Instead of just printing 'ready to be used' 3D items, the parts come out of the machine in a 'primitive form' and then hundreds of man hours and traditional specialty knowledge are utilised to create a handcrafted item of art."

"This project is a testament for the quality of HANDCRAFTED violins - no matter the material, a luthier's talent and handcrafted skills can produce an audible violin sound."

But does it sound as good as a Stradivarius? Only one way to find out - here's Korina Papadodima playing the instrument itself.
Here's a real Stradivarius for comparison: