Watch this OCTOBASS tower above four double basses
24 May 2017, 09:40 | Updated: 24 May 2017, 09:43
This octobass is so massive it makes double basses look like cellos.
Yes, we've double checked: those are definitely not cellos, nor some evil Photoshop wizardry or an optical-illusion.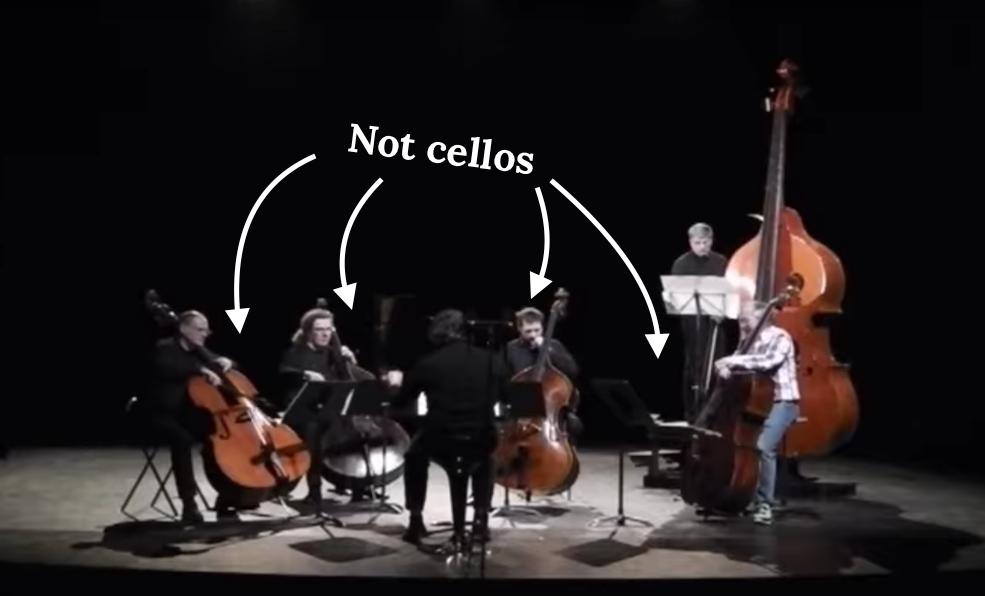 That ginormous instrument, towering above the performers and (usually large-looking) double-basses, is an octobass.
Its size alone is mighty impressive, but listen to it playing and you'll hear a deep, dark, yet beautiful sound you didn't even know existed.
In this clip, you can hear Bernard Salles' arrangement of J.S. Bach's 'Chaconne' from the Partita No. 2 in D minor BMV 1004 for four double-basses (played by Thierry Barbé, Alberto Bocini, Cédric Carlier and Bernard Cazauran) and octobass (played by Nicola Moneta).
If you want to hear more music played on octobass, check out the octobass making the rest of the Montreal Symphony Orchestra look tiny!