This cellist can play a medley of cello concertos WHILE CYCLING
1 August 2016, 10:49 | Updated: 6 January 2017, 14:45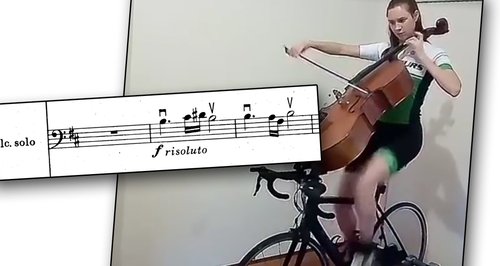 Cellist and demonstrable cycling nut Louise McKay was so inspired by the Australian Olympic team's decision to have a female cyclist as flag bearer for the Rio Olympics opening ceremony that she did this in tribute.
Combining her twin loves of the cello and cycling (natural bedfellows, obvs), Louise McKay made this epic multitasking masterclass video, playing a variation on the Australian national anthem that also included some classic concerto lines.

We spotted Saint-Saens, Haydn, Dvorak… how many can you pick out?