A triangle player just received the best (and funniest) review of their career
11 January 2017, 10:48 | Updated: 11 January 2017, 14:26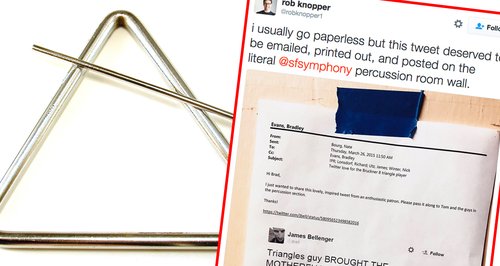 The percussion section can be the unsung hero of the symphony orchestra. But, thanks to this inspired Twitter review of a San Francisco Symphony concert, no longer.
Percussionist Rob Knapper has posted a picture of this fantastic Twitter review from an audience member in a San Francisco Symphony concert from March 2015.

The review, which is certainly pithy and powerful, extols the virtues of the orchestra's triangle player during a well-received performance of Anton Bruckner's Symphony No. 8.

We've pixellated it below, and then embedded the original tweet (and accompanying email) beyond that. In case you're worried about that kind of thing.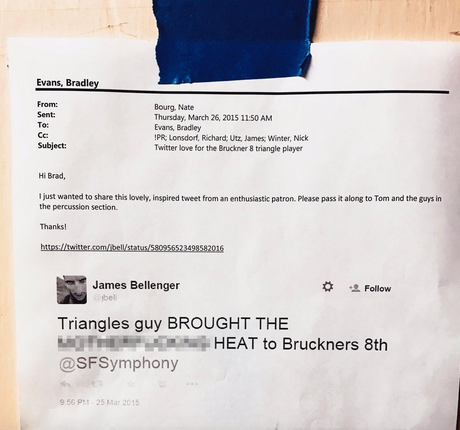 i usually go paperless but this tweet deserved to be emailed, printed out, and posted on the literal @sfsymphony percussion room wall. pic.twitter.com/8XrzFAYVTc

— rob knopper (@robknopper1) January 10, 2017