Behold, the Ring of Fifths – if 'Lord of the Rings' author J.R.R. Tolkien taught music theory
30 May 2018, 17:34 | Updated: 26 September 2022, 18:04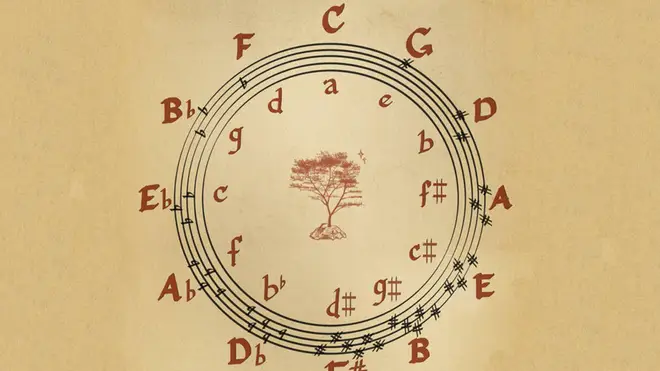 One ring to rule them all (in music theory). Here's what might have happened if Tolkien had been writing music text books…
It's the coming together of two worlds, one fantasy and the other music theory...
The Circle of Fifths is essentially a map of keys. It starts at the top in C major and moving clockwise in fifths, the adjacent keys are the most similar to each other. As you go around the circle clockwise you keep adding sharps, and in the other direction you add flats. Amazing.
This *ring* of keys is important stuff for any music theory student, unlocking those pesky key relationships within music.
Illustrator Josh Wells, from Odd Quartet had the (frankly genius) idea of fusing it with another famous ring, from J. R. R. Tolkien's Lord of the Rings.
Josh said: "Tolkien had a great talent for making the mundane seem epic. Imagine if Tolkien had been a professor of music instead of literature – music theory/music history textbooks would be so much more interesting."
Take a look below. One ring to rule them all, indeed.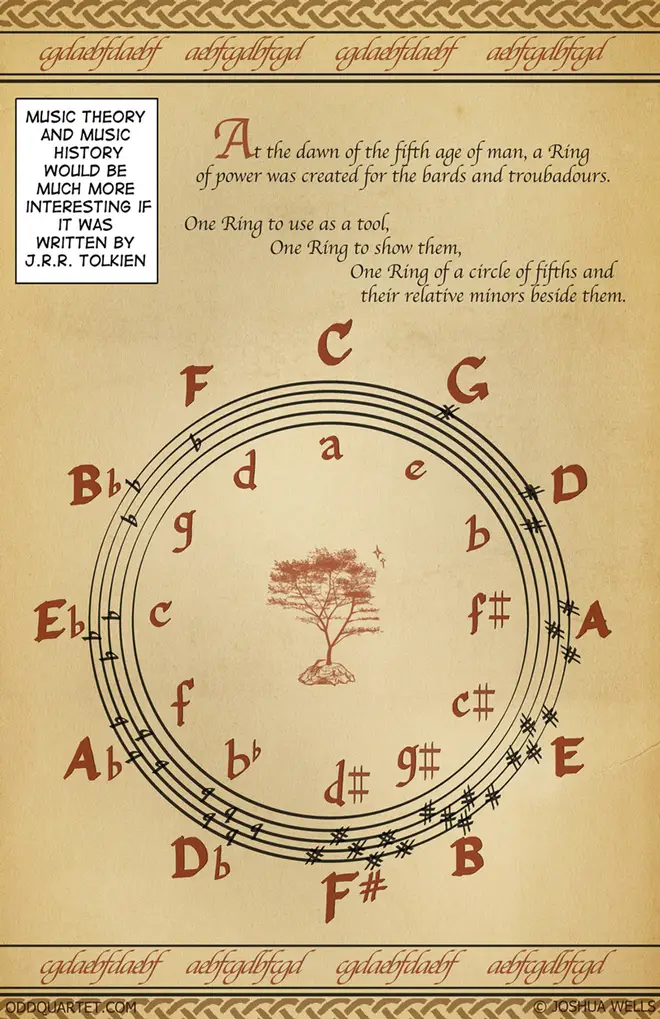 Read more: The Lord of the Rings: The Rings of Power soundtrack – a mystical musical return to middle earth

If you're a Tolkien geek who loves your music theory, this is clearly made with you in mind. Get yours on the Odd Quartet website, where you can find more of Josh's inspired creations.