Nigel Farage accompanied by bass guitar is the best thing to come out of Brexit
30 June 2016, 16:58 | Updated: 11 January 2017, 14:26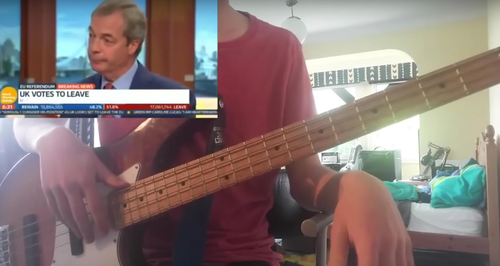 How do musicians respond in one of the most turbulent periods in our political history? They turn it into an amazing bass solo.
The EU Referendum has given the internet no shortage of righteous reportage, eloquently expressed opinion and the odd zinger to boot.

But sometimes, all you really need is for Nigel Farage to be turned into a bass solo.