People are turning pop songs into medieval 'Bardcore' bops
24 July 2020, 15:32 | Updated: 24 July 2020, 15:55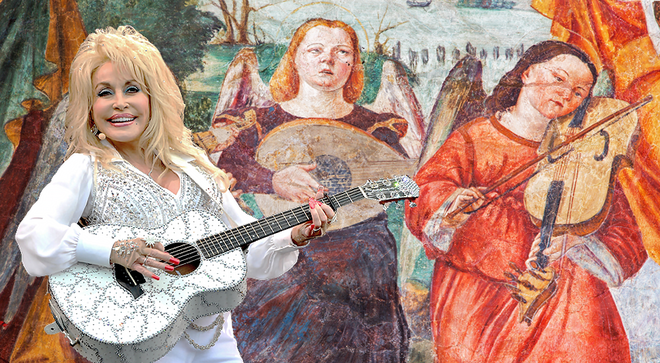 Taking modern day hits and turning them into Middle Age masterpieces.
Forget the instrumental melodies and drifting Gregorian chant that filled the streets of most medieval towns over a thousand years ago.
Instead, imagine the most famous pop songs from the past few decades completely reimagined with soft vocals, some strings and a bit of flute.
A new music phenomenon is emerging. Musicians are producing medievalised remakes of pop hits, and the Internet just can't get enough of them.
It's been coined by its creators as 'Bardcore', deriving from the Celtic word "bard" meaning 'poet' or 'storyteller'.
One YouTuber, who goes by the username Hildegard von Blingin', has been delighting audiences by sharing some of these medieval remixes, which are also known as 'tavernwave'.
These rejigged favourites aren't just having an instrumental makeover – the lyrics are also receiving the Middle Age treatment too.
Read more: The medieval 'Shame Flute' was used to punish bad musicians in the Middle Ages >
In the medievalised version of Dolly Parton's iconic 'Jolene', the words have been refreshed to make them more appropriate for the bygone era.
"I beg of thee, pray take not my lord," is one line.
Another lyric croons: "He talketh of thee in his sleep, and alas, I cannot keep, from weeping when I hear thy name."
Read more: 25 classical art memes guaranteed to make you cackle >
It's a new genre of music that we didn't even know we needed.
But once you get a taste of 'Bardcore', it's easy to understand just why this trend has taken off the way it has.
Sometimes all you need is a medieval medley of music from Shakira, Dolly Parton and Coldplay to give you a little boost...