15 classical music memes that will motivate you to practise during quarantine
29 April 2020, 10:46 | Updated: 29 April 2020, 13:23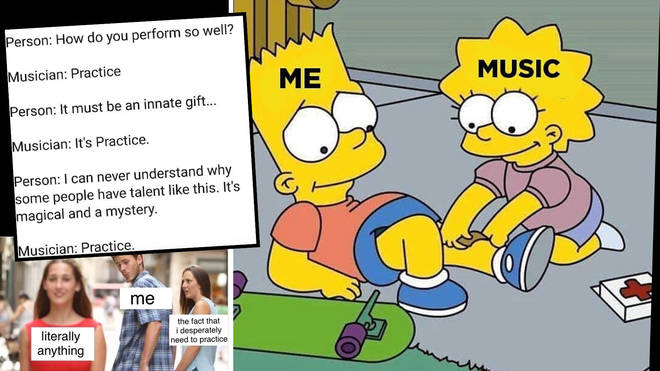 If self-isolation is good for anything, it's freeing up time for that all-important musical ingredient – practice. If that's not enough motivation in itself, these memes will be.
Lockdown measures taken in the face of the coronavirus pandemic have meant big changes to our routines and, for many of us, more time spent at home.
And with all that time no longer spent out and about with friends, out watching concerts or at the pub, what better than to put your time to good use and dedicate more hours to scales, arpeggio exercises and repetitive Mozartian patterns for your next Zoom lesson?
If that's not motivating enough, these memes ranging from inspirational to low-key savage will be.
Practice makes perfect

Besides, it's the only way you're going to learn something like this:

And get your rhythms down pat:

You can nail this:

And close the gap on this

Now that there's lockdown, you don't actually go out the house enough for this...

Classical music memes that will motivate you to practice during quarantine. Picture: via new-world-symphony.tumblr.com

...And this is no longer a thing, so.

Classical music memes that will motivate you to practice during quarantine.

Picture: Instagram

Indeed, the red wedge is now so much bigger isn't it?

Be more like Tony

Double stops > double taps

Bach knows.

Picture: Social media

All roads lead to practice

Don't fight it.

Practice, practice, practice. Picture: Via Joshua Wells / Odd Quartet

You have the kit, so why not use it?

Don't be disheartened...

It's the perfectionist in you

Just remember – it's all so worth it.

Music will *always* make you feel better.
Now, go practise.