These are the most Googled questions about the orchestra
28 February 2018, 16:25 | Updated: 24 January 2020, 15:02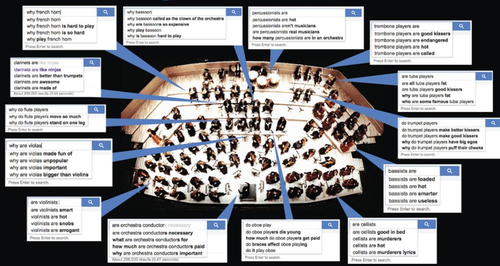 Are trombone players good kissers? That's apparently a burning question for many.
What is the world searching for? Orchestrally, that is.
The Baltimore Symphony Orchestra was determined to find out, by Googling and screenshotting popular symphonic searches online.
Google autocomplete is a curious thing, which predicts your search based on the most popular previous searches using those words. This means we now know precisely what millions of Internet users are asking about the orchestra.
And apparently, it's all about clarinet ninjas, clowning bassoons and murderous cellos.
Other top queries include 'Why do trumpet players have big egos?' and 'Do oboe players die young?'.
Ok then. (and click here for a bigger view of the search-splendor)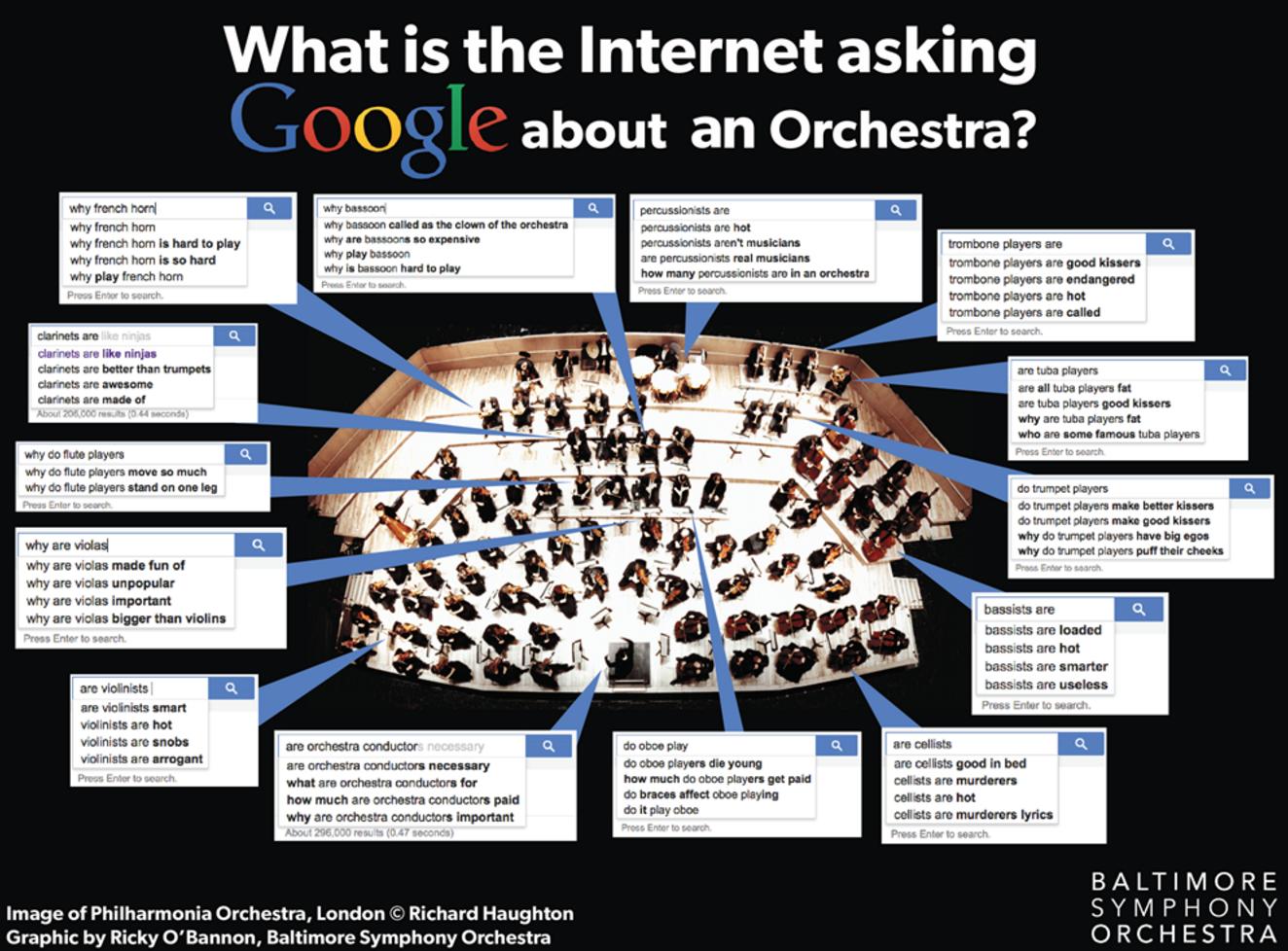 Interesting to know what everyone's pondering. Here's some more insight: