This inspiring musician plays FIVE different kinds of flute
18 January 2019, 17:23 | Updated: 18 January 2019, 17:27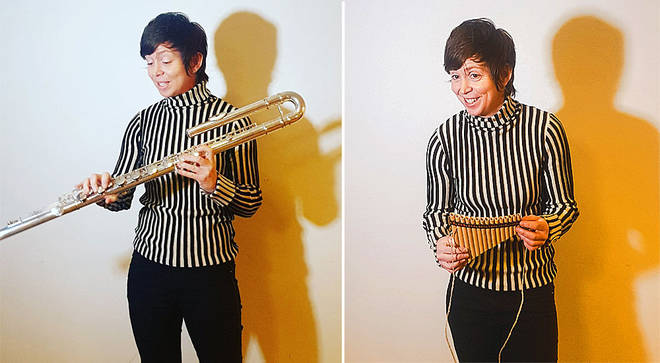 Flautist Claire Chase is revolutionising the way sound is created on the flute – and here's how she does it
For many people, mastering one or two instruments is an achievement – but for Brooklyn-based performer Claire Chase, you can never have too many flutes to play with.
The MacArthur Fellow fell in love with the smooth-sounding woodwind instrument at a young age, as she told Classic FM: "I first became interested in the flute when I was just four years old – I'd always loved the sound of the instrument, but I wasn't given one right away.
"Eventually, I was lucky enough to have my own flute and learned how to play, but I didn't want to stop there.
"Over time, I picked up several types of flute as I liked the variation in style and sound quality."
Now, Claire plays the bass flute, the massive contrabass, the glissando and pan flute, among many others – watch the video above for a demonstration of each.
An advocate for experimental music
Claire has recently been working on a project called 'Density 2036' – a 23-year commissioning project to create a new body of repertory for flute between 2014 and 2036.
And this week Claire is taking part in SoundState – Southbank Centre's festival of new music.
She will be joined by musicians Du Yun and Rebecca Saunders for five nights of sounds and music, plus workshops to encourage audiences to make their own experimental music.
On Friday 18 January at 7.30pm, Claire will perform works by Dai Fujikura, Suzanne Farrin and Du Yun, while on Sunday, January 20 at 7pm, she is the soloist in the UK premiere of a concerto by Dai Fujikura as part of the Philharmonia Orchestra's Music of Today series.
Listen to Claire Chase on Spotify.