The Star Wars Imperial March in a major key sounds bizarre and awful
28 February 2018, 11:46 | Updated: 28 February 2018, 11:48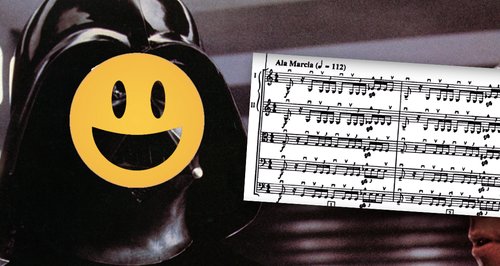 The most formidable and dark John Williams score of them all… but y'know, happy.
What's the one guaranteed way to make one of the scariest forces in the whole universe a little less scary? Transpose their terrifying march into a major key, obviously.

So that's what someone has done:
As the user explains in the YouTube blurb, they have no music theory experience, and just fiddled about with the notes until they sounded happier.
Here's some more fantastic John Williams, complete with correct tonality...