This comedian set credible lyrics to the 'Jurassic Park' theme and literally ruined it for everyone
23 August 2019, 11:25 | Updated: 28 August 2020, 18:04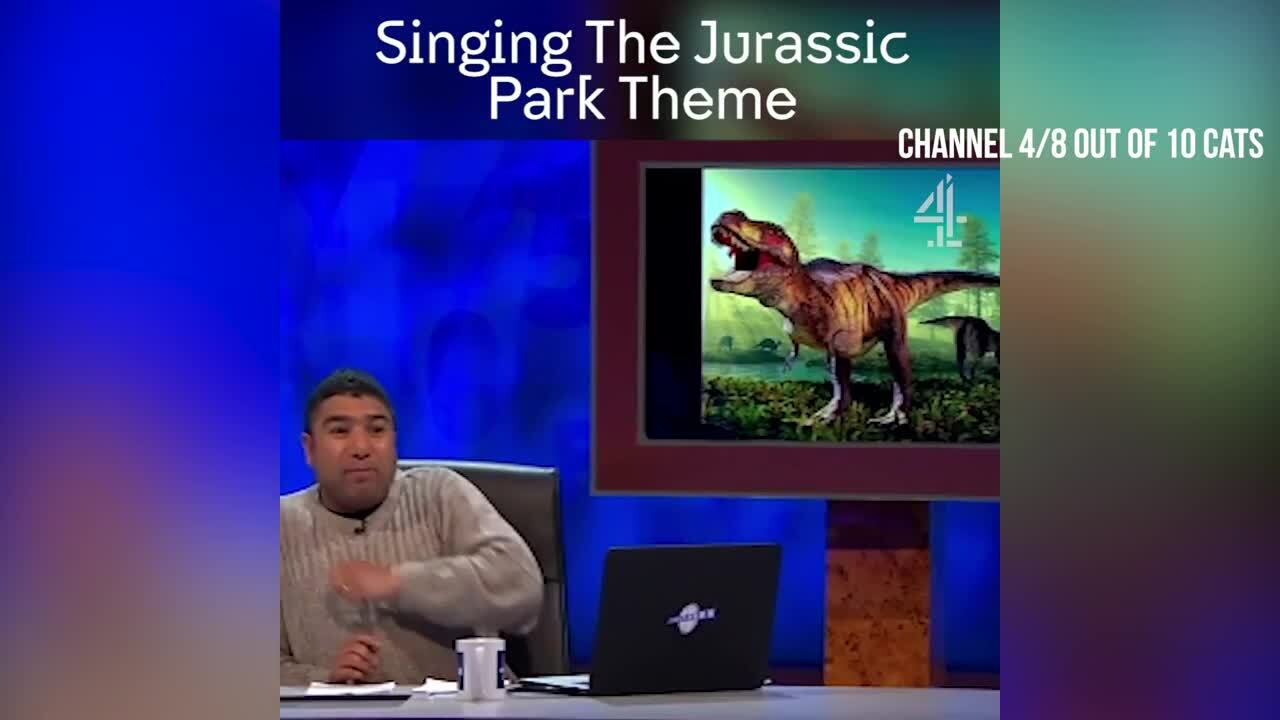 Watch hilarious comedy routine of famous Jurassic Park theme
All together now, "It's Jurassic Park, it's a massive park…"
We all know Jurassic Park – that 90s film with all the dinosaurs, that made everyone go like:
And:
And yet, is there anything more wonderful about Spielberg's blockbuster than John Williams' rousing theme? (We say no, it's the greatest.)
But now, someone has gone and made up lyrics for the film theme – and we'll never hear it in the same way again.
British comedian Nick Mohammed (who, fun fact, also voiced Piglet in the live-action film Christopher Robin), sang his version of 'Jurassic Park' during an episode of 8 out of 10 Cats on Channel 4.
Ok, they give a surprisingly accurate summary of the plot. But he's still ruined it for everyone...
Watch the video above, and sing along...
Oh no, what's that?
Pardon, what's that?
Right over there!
Where?!
There!
Over there, see! See! Over there!
Oh, yeah!
I deep down hope that's not what I think it is
S*** oh my god,
They share the DNA of frogs.
What a good idea,
What a bad idea,
What could possibly go wrong?
Electric fence is no defence
For a dinosaur with teeth
And Jeff Goldblum warns of the danger posed
Then he goes and breaks his knee.
It's Jurassic Park, it's a massive park
What could possibly go wrong?
Everyone gets killed
Except the great Sam Neill
Who's obsessed, who's obsessed, who's obsessed,
Who's obsessed they evolve into birds!
This Monday, we will be playing the greatest film music ever written on Classic FM's Movie Music Monday. Listen live, online or on-the-go with the Global Player app.