We took a tour round Tchaikovsky's house and heard a world-famous pianist perform on the composer's piano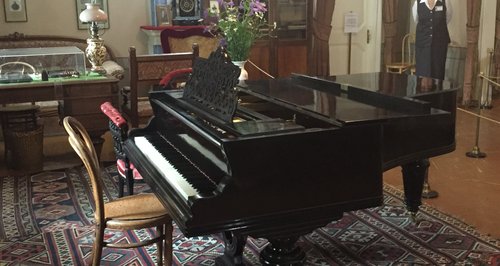 A couple of hours outside Moscow is the house where Tchaikovsky lived. We had a look around – and pianist Peter Donohoe happened to be there too. So he treated us to a performance on the composer's piano.
Don't miss Everything You Ever Wanted to Know About Music this Sunday
In this week's episode, Catherine Bott delves into the life, times and music of Tchaikovsky. Join her from 9pm this Sunday…
A couple of hours by car outside Moscow…
Is Tchaikovsky's beautiful wooden house. This is where he wrote parts of Swan Lake as well as the Fifth and Sixth Symphonies. Let us show you around.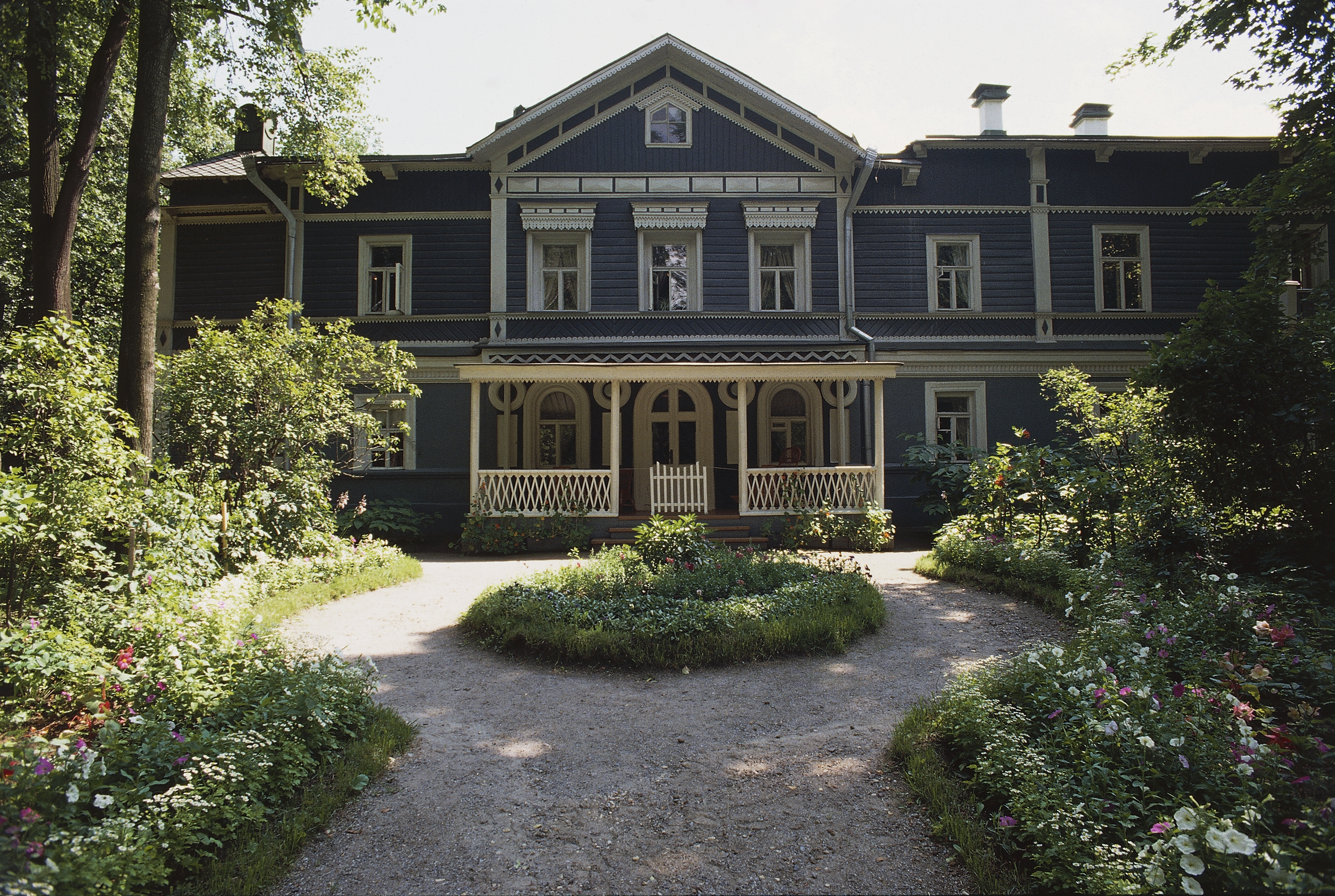 Picture: Getty
SHOES
First you have to put on some delightful overshoes. This, our translator tells us, is a very Russian thing. So we put them on.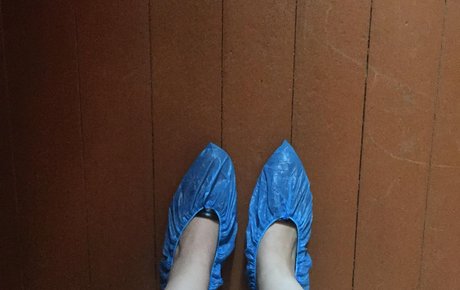 Nice.
And here's a whistle-stop tour of the house…
Did you get all that? No? Ok, let's go round again, a little slower.
Here's his bedroom
Complete with the most beautiful embroidered slippers in the world.
Here is one of his bookcases
With works by Mozart and Glinka. This is only a tiny proportion of the scores he owned, the guide explained.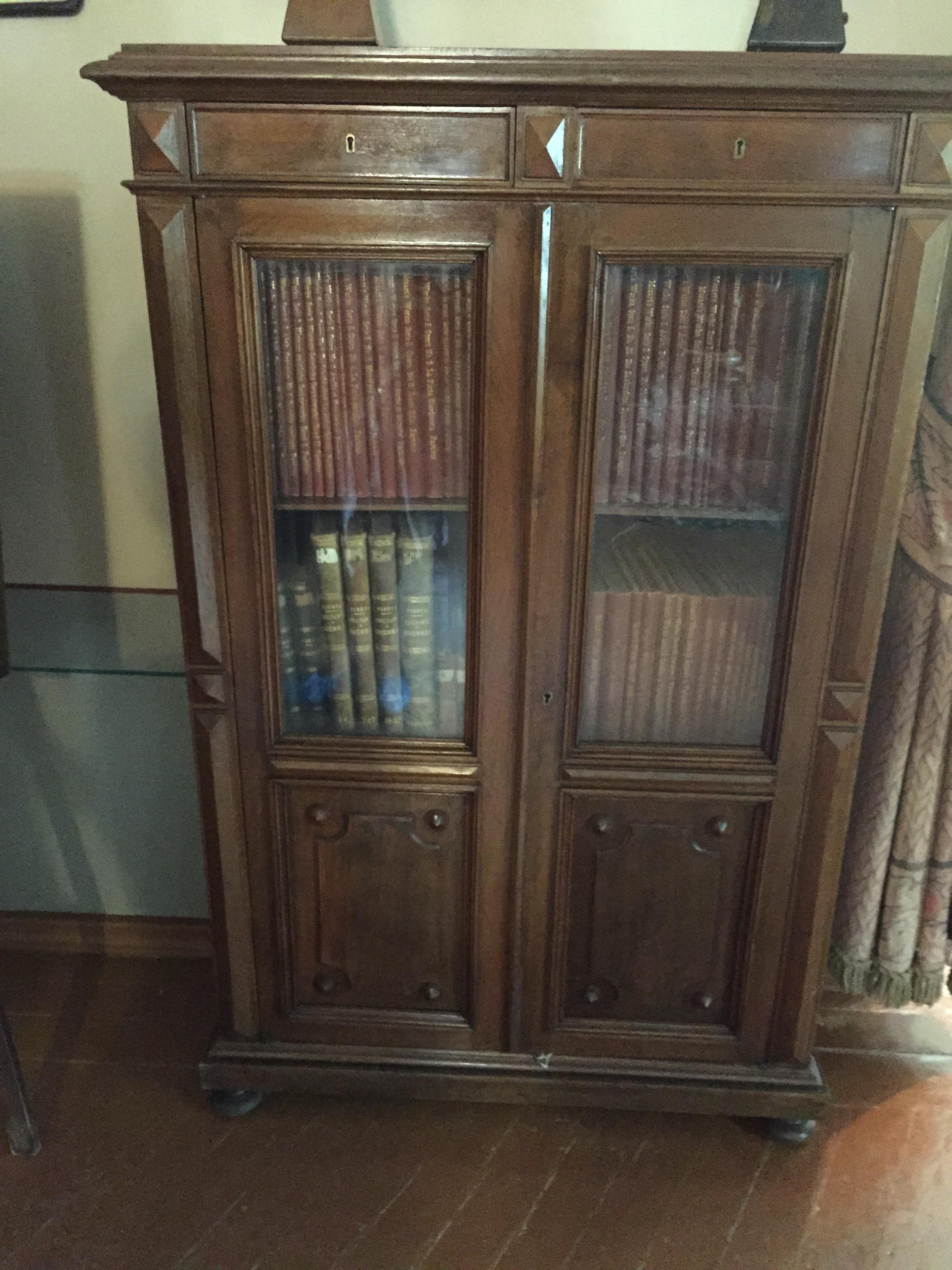 And here's his desk
At which he wrote the Sixth Symphony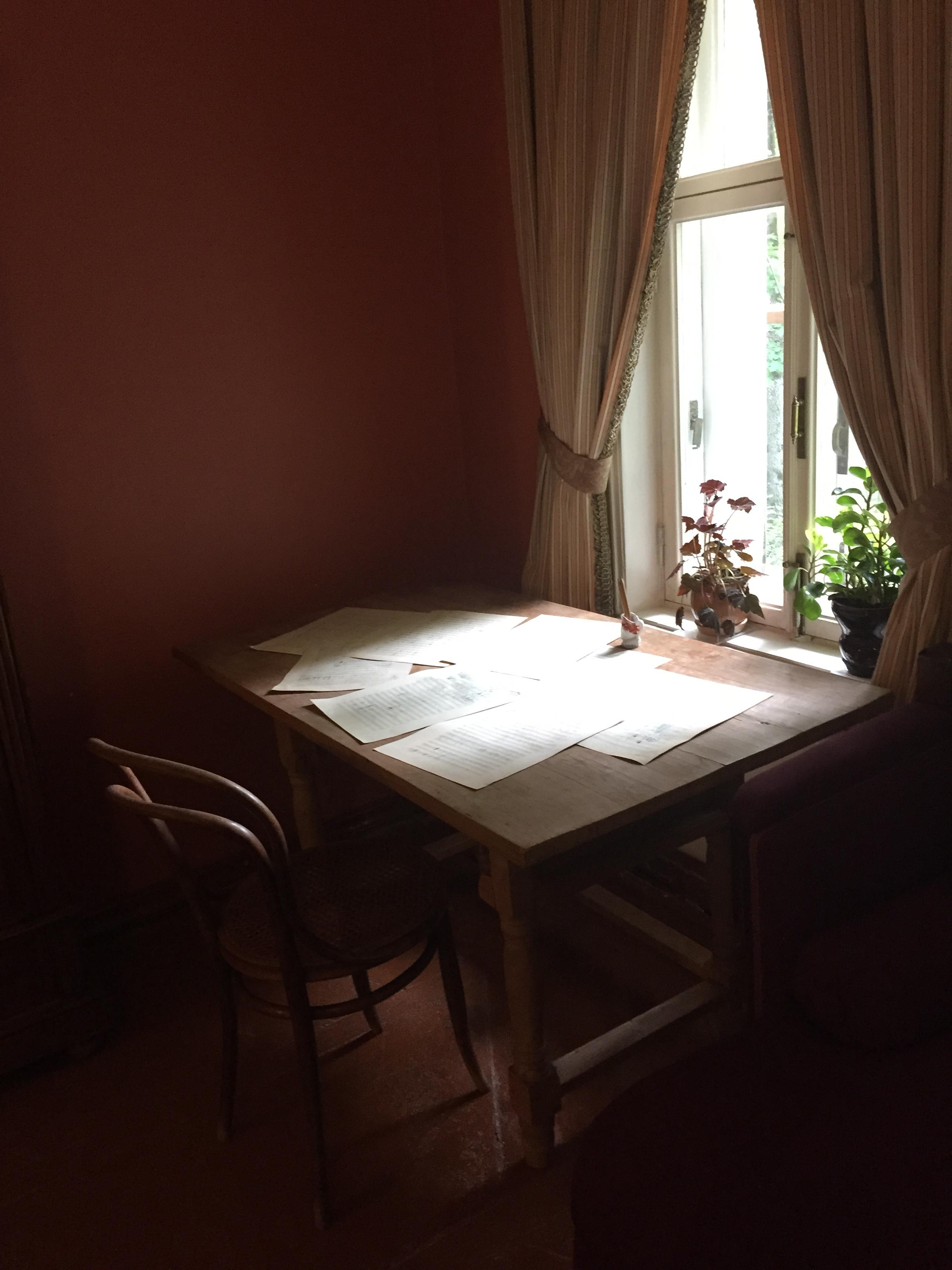 This is his breakfast room
This room, called the 'torch room' is where Tchaikovsky liked to have breakfast. This is basically the dream breakfast room. Imagine him sitting here eating buttered crumpets in his delicate green bird-embroidered slippers. Yeah, we're jealous too.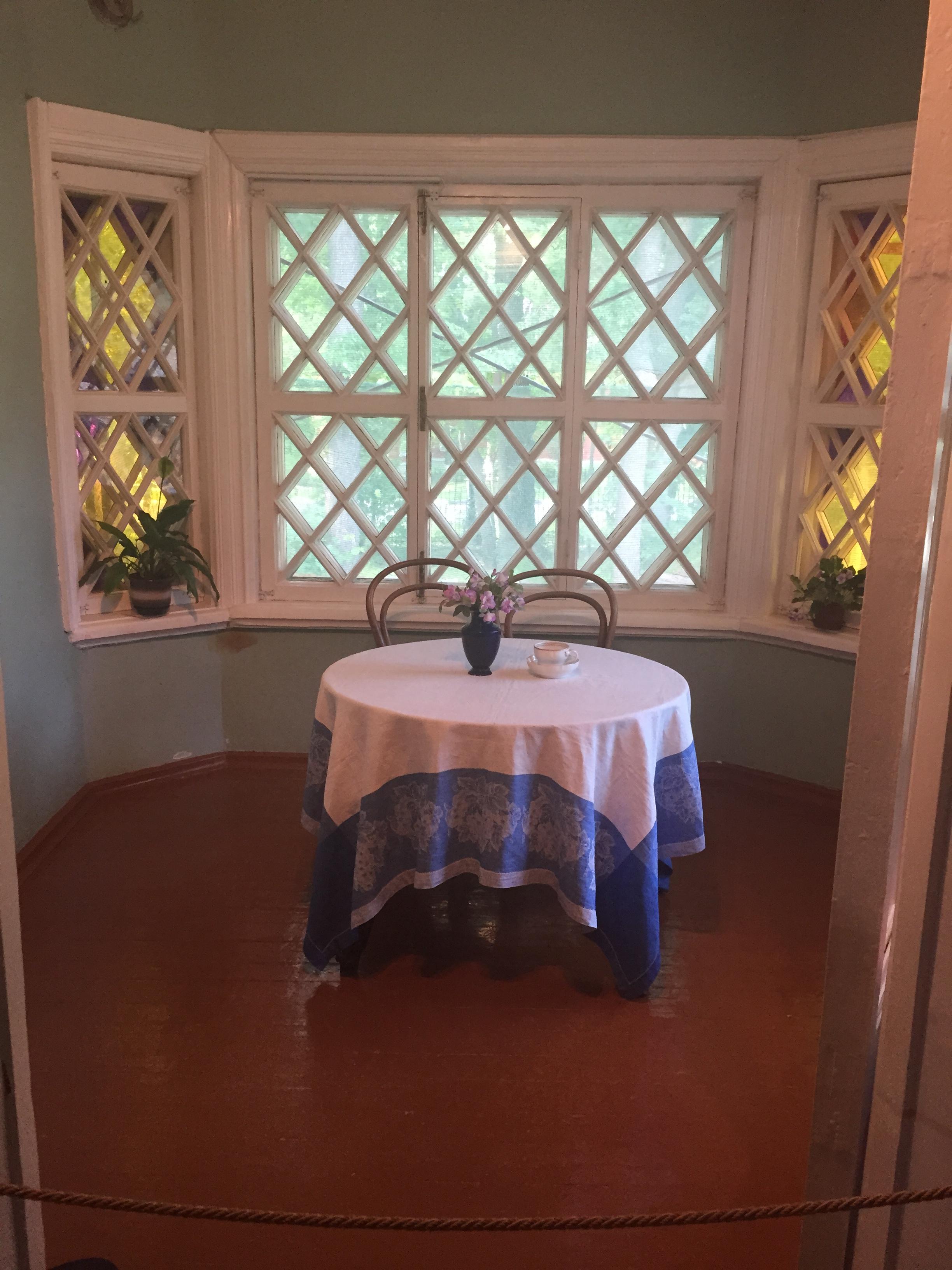 THE PIANO
This is Tchaikovsky's own piano and was the instrument on which he composed Swan Lake as well as the Fifth and Sixth Symphonies.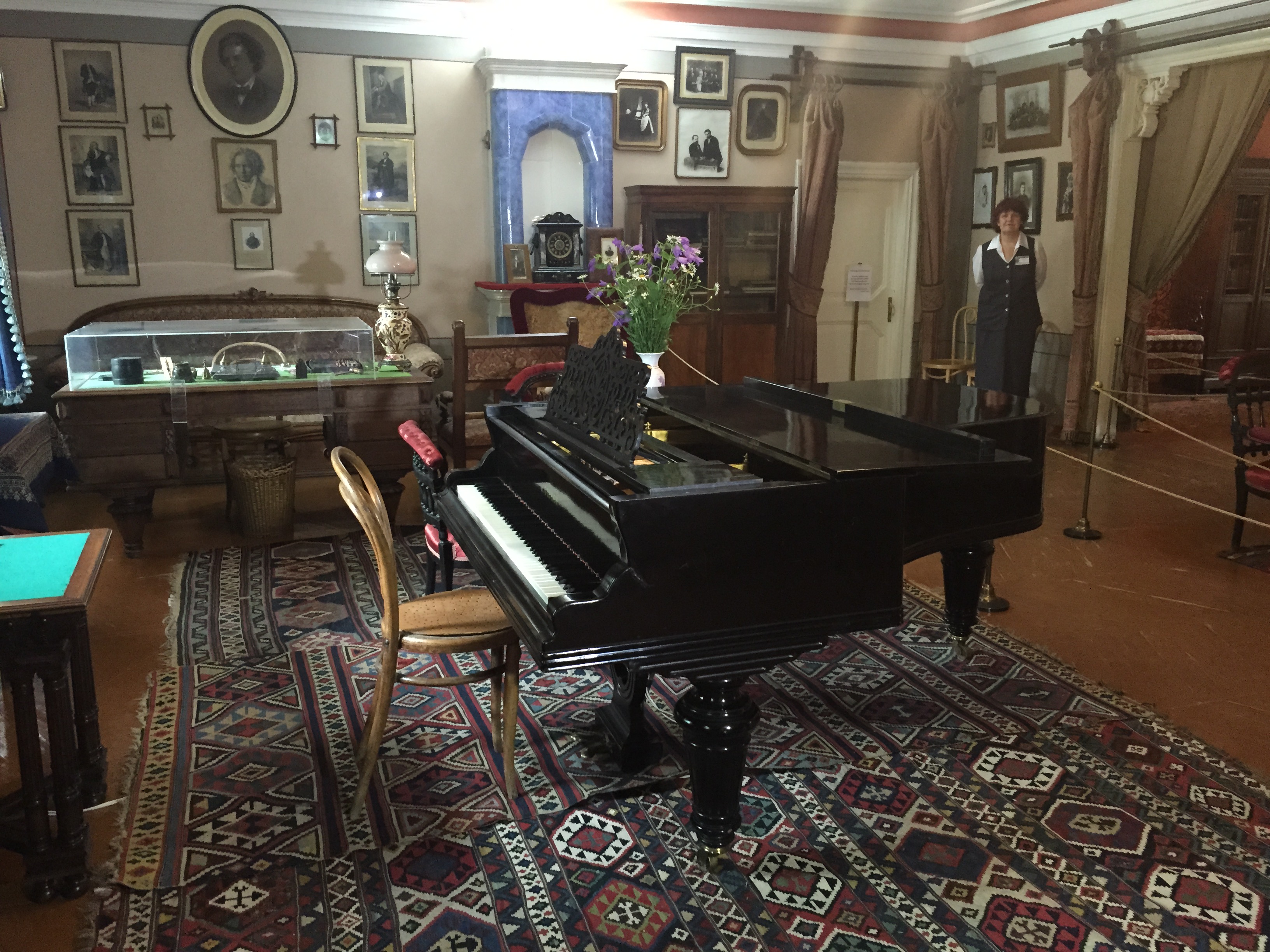 But the house doesn't want it to become a museum piece completely, so they allow prominent musicians to perform on it. Here's British pianist Peter Donohoe treating us all to a spot of music by the great Russian composer himself:
Peter won the International Tchaikovsky Competition's silver medal in 1982 (no gold was given) and he is much revered in the country.
He also played some Mozart
(Note that even a world-famous pianist must wear the fetching over-shoes)
While he was there, he also planted a tree
Every time the International Tchaikovsky Competition takes place – every four years – someone from the jury plants a tree. This year, it was Peter's turn.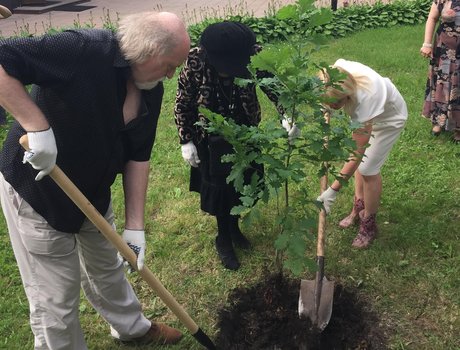 Some rooms in the house were being restored during our visit, including the dining room and the bedroom belonging to Tchaikovsky's brother, and that of his nephew and lover Vladimir (Bob) Davydov.
You can watch a performance by this year's winner of the competition right here on ClassicFM.com on 2 July, live-streamed from Moscow.