The world's loudest rock band have recorded 'Nessun Dorma', and it's really quite something
4 October 2016, 11:42 | Updated: 7 October 2016, 09:20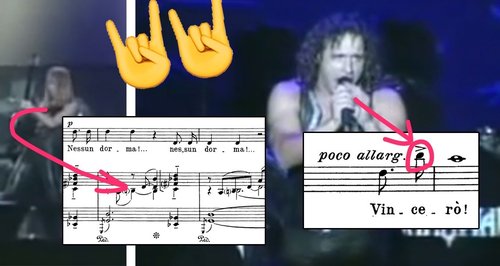 Manowar are officially the loudest band in the world, and they've recorded Puccini's operatic classic for the ages… Can you guess what it sounds like?
When you think of Puccini's iconic aria 'Nessun Dorma', it'll usually put you in mind of intense operatic emotion, Luciano Pavarotti, the romance of music, the harshness of love…

But no more.

For their 2002 album Warriors of the World, Manowar decided that it was time to honour the operatic style that had influenced a lot of their earlier work, and they recorded this rather stunning version of one of the repertoire's biggest arias.

*hovers foot over distortion pedal*
And here's a live version, just to prove it wasn't a fluke:
Top marks for not going with the now-traditional 'milking it' version of that climactic high note.