This is the oldest known recording of an opera singer, and it's incredibly interesting
19 September 2016, 11:38 | Updated: 19 September 2016, 11:43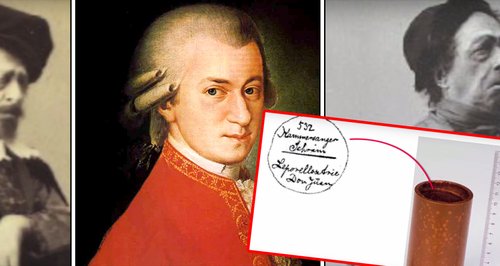 Recorded in 1889, bass Peter Schram sings excerpts from the role of Leporello, one of the main characters in Mozart's Don Giovanni.
This incredible recording was originally on a wax cylinder in the Ruben Collection in Denmark's Statsbibliotek, but has since been digitised so all can hear this fascinating document.

The recording is believed to be the oldest surviving example of an opera singer performing, dating from 1889, six years before the death of Peter Schram.

Schram himself was born only a few decades after Mozart's death, meaning this is perhaps one of the most useful documents available when trying to approximate the period style.

Have a listen here:
There's little vibrato, some ornamentation that we can assume was characteristic of the time, and it's also sung in Schram's native Danish. More information about the process of digitising the recording here.