This scene from Amadeus proves what an incredible, musical mind its writer was
6 June 2016, 17:34 | Updated: 6 June 2016, 17:42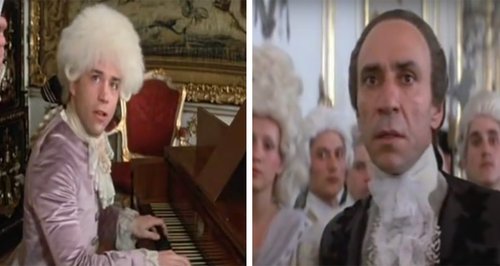 Peter Shaffer, who won an Oscar for his work on Amadeus, has passed away after a short illness. This one scene from Amadeus shows just how big a loss it is.
When writers fictionalise the lives of the great composers, or any musical minds for that matter, the results can so often be fanciful, inaccurate or just plain silly.

But Peter Shaffer's work on Amadeus, his play that he later adapted into the Oscar-winning film of the same name, eschews this tradition brilliantly. His script and, indeed, the whole story, are dramatically electrifying, but not at the expense of the gorgeous music.

This key scene, in which Antonio Salieri experiences the music of Mozart for the first time, perfectly illustrates his craft.