Mozart's music can reduce seizure frequency in people with epilepsy, study finds
11 June 2020, 17:35 | Updated: 11 June 2020, 18:12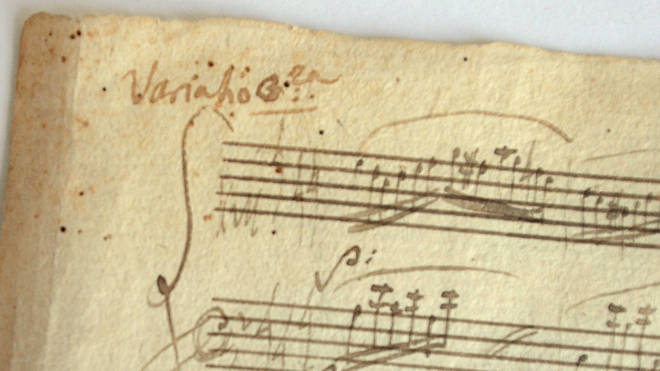 A new clinical research study entitled 'The Rhyme and Rhythm of Music in Epilepsy' has found that listening to Mozart daily could reduce the number of seizures a person with epilepsy experiences.
Around 50 million people worldwide are currently living with epilepsy, a neurological condition that affects the brain and can cause frequent seizures.
But now, a new clinical research study has shown that listening to classical music – Mozart's piano sonatas in particular – may reduce the number of seizures a person with epilepsy experiences.
Led by Dr. Marjan Rafiee and Dr. Taufik Valiante of the Krembil Brain Institute at Toronto Western Hospital, the study, which is titled The Rhyme and Rhythm of Music in Epilepsy, exposed 13 participants to two different audio clips over a six-month period.
After a baseline period of three months, half of the patients were played Mozart's Sonata for Two Pianos in D major (for around seven minutes daily, for three months), while the other half were exposed to a scrambled, arrhythmic version of the same piece.
Incredibly, results revealed a reduction in the number of seizures experienced by patients after listening to the late composer's original music.
Read more: Mozart could prevent seizures in epileptic children, says study >
Dr. Rafjee told Neuroscience News: "In the past 15 to 20 years, we have learned a lot about how listening to one of Mozart's compositions in individuals with epilepsy appears to demonstrate a reduction in seizure frequency.
"But, one of the questions that still needed to be answered was whether individuals would show a similar reduction in seizure frequency by listening to another auditory stimulus – a control piece – as compared to Mozart.
He continued: "Our results showed daily listening to the first movement of Mozart K.448 was associated with reducing seizure frequency in adult individuals with epilepsy. This suggests that daily Mozart listening may be considered as a supplemental therapeutic option to reduce seizures in individuals with epilepsy."
This isn't the first time the 1781 piece has been suggested as a therapeutic tool for treating the condition – in 2018, research from the Royal Hospital for Sick Children, London showed that children aged two to 18 had a significant drop in epileptic activity after hearing Mozart's work.
With 30 percent of epilepsy patients now finding medications to be a non-effective treatment for controlling their seizures, classical music could well be the key to a low-cost, non-invasive therapy.