Manuel de Falla (1876-1946)
Biography
Born in Cádiz on 23 November 1876, Falla received his first piano lessons at the age of nine, but his teacher soon went off to become a nun.

At 15 he became interested in journalism and founded two magazines. However he was inspired by attending a Grieg concert to follow his 'definitive vocation - music.'

In 1899, he started to use 'de' with his surname, making Manuel de Falla the name he became known as.

He was passionately interested in Andalusian music, particularly flamenco, which strongly influenced many of his works.

Falla's first important piece was the 1905 one-act opera La vida breve.

In 1907, Falla moved to Paris. There he met a number of composers who greatly influenced him, including Ravel, Debussy and Dukas. In 1910 he met Stravinsky.

Shortly after World War I began, Falla entered into his mature creative period, composing several of his best known works including Nights in the Gardens of Spain, and the ballet El amor brujo with its 'Ritual Fire Dance'.

His ballet The Three-Cornered Hat was produced by Diaghilev with set design and costumes by Picasso.

From 1921 to 1939 Falla lived in Granada. There he wrote the first concerto written for harpsichord in the 20th Century.

Falla considered his large-scale orchestral cantata Atlántida - about Atlantis - to be the most important of all his works. It has hardly ever been performed.

In 1936, he tried but failed to prevent the murder of his close friend, the poet Federico García Lorca.

Falla died of cardiac arrest on 14 November 1946. His remains were entombed in the cathedral at Cádiz.

Did you know?
Manuel de Falla's image was on Spain's 1970 100-pesetas banknote.
View more
Top de Falla pieces
7 Spanish Popular Songs (4)
Manuel De Falla
Conductor: Edward Gardner
Ensemble: Gothenburg Symphony Orchestra
Soloists: Alison Balsom
Record label: EMI
Catalogue ID: 3532552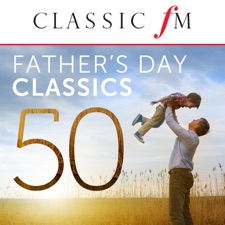 Ritual Fire Dance
Manuel De Falla
Conductor: Charles Gerhardt
Ensemble: National Philharmonic Orchestra
Soloists: Julian Lloyd Webber
Record label: BMG
Catalogue ID: 82876 616302
Spanish Dance No.1
Manuel De Falla
Soloists: John Williams; Timothy Kain
Record label: SONY
Catalogue ID: SK 89141
Most shared de Falla features