This youth orchestra were stuck overnight in an airport, so they played something truly beautiful
23 August 2016, 10:56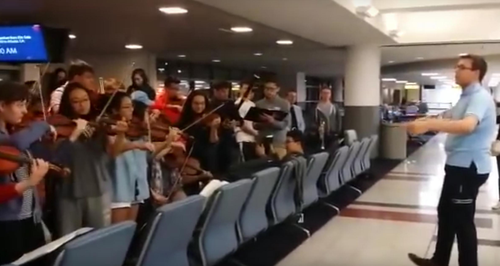 The Boston Philharmonic Youth Orchestra were on their way back from a Spanish tour when their plane at New York's JFK Airport was cancelled.
What's the best way to react when you've got a bunch of young, tired and delayed musicians? Get them to play Elgar's Nimrod from his Enigma Variations, obviously.

A total of 55 BPYO musicians played the melancholic work as fellow passengers looked on in awe.