Carl Philipp Emanuel Bach 1714-1788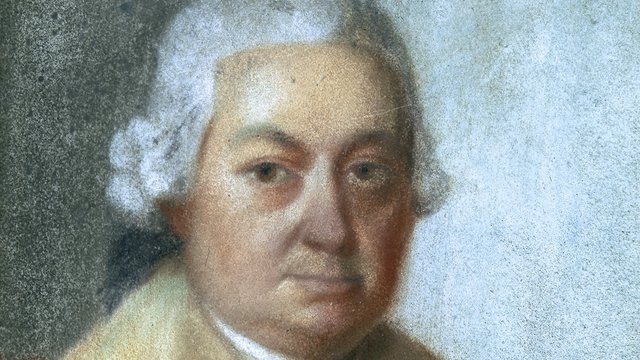 Biography
Life and Music
C.P.E. Bach was born in Weimar in 1714. His second name - Philipp - was given in honour of his godfather, Georg Philipp Telemann, a friend of J.S. Bach's.

He was one of four Bach children to become professional musicians, all of them trained by their father.

His compositions include about 30 sonatas and pieces for harpsichord and clavichord.

The composers who most influenced Bach were his father, Telemann, Handel and Haydn.

C.P.E. Bach's musical approach is known as 'sensitive style' and contrasted the rococo style of his time.

His first job was with Crown Prince Frederick of Prussia. Upon Frederick's accession, Emanuel became a member of the royal orchestra.

He married in 1744. Only three of his children lived to adulthood and none became musicians.

In 1768 Bach succeeded Telemann as director of music at Hamburg. He began to turn more of his energies to choral music in his new position.

His compositions went on to influence the music of, among others, Mozart, Beethoven and Mendelssohn. Mozart said of C.P.E. Bach: "He is the father, we are the children."

Bach's music fell into neglect during the 19th century, with Schumann notoriously stating that "as a creative musician he remained very far behind his father". In contrast, Brahms held him in high regard.

Did you know?
Bach's big innovation was to allow - and even encourage - the use of the thumbs when playing keyboard music. Since his time this has been standard technique.
View more
Top C.P.E Bach pieces
Cello Concerto in A major (1)
Carl Philipp Emanuel Bach (1714-1788 : Germany)
Conductor: Jonathan Cohen
Ensemble: Arcangelo
Soloists: Nicolas Altstaedt
Record label: Hyperion
Catalogue ID: CDA 68112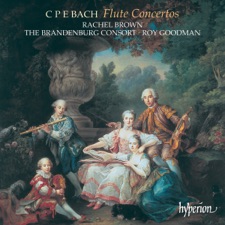 Flute Concerto in D minor H.425 (2)
Carl Philipp Emanuel Bach (1714-1788 : Germany)
Conductor: Roy Goodman
Ensemble: Brandenburg Consort
Soloists: Rachel Brown
Record label: Hyperion
Catalogue ID: CDA 67226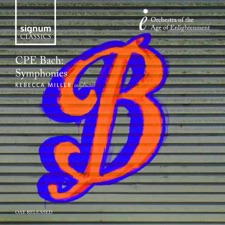 Symphony in Eb major (3)
Carl Philipp Emanuel Bach (1714-1788 : Germany)
Conductor: Rebecca Miller
Ensemble: Orchestra of the Age Enlightenment, Orchestra of the Age of Enlightenment
Record label: Signum
Catalogue ID: SIGCD 395