Watch Leonard Bernstein conduct a frustrating rehearsal with the triangle section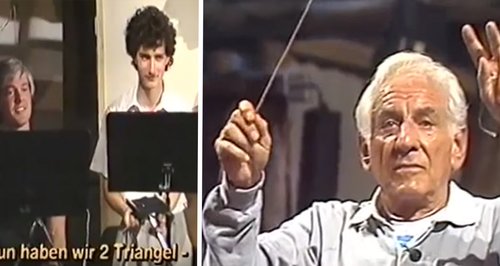 Even the professionals struggle sometimes. If you were the kid in school that got stuck with the triangle, you'll enjoy this video.
You thought playing the triangle was easy, huh? Incorrect.
If you're having a bit of a useless day at work, just watch these poor percussionists trying to rehearse a single bar from Berlioz's Roméo et Juliette. It's safe to say their performance is not quite up to conductor Leonard Bernstein's standards: 'You sound like a doorbell!' After several struggled attempts, they only got worse...

It's their first day too - you can't help but feel a little sorry for them.