Neeme Järvi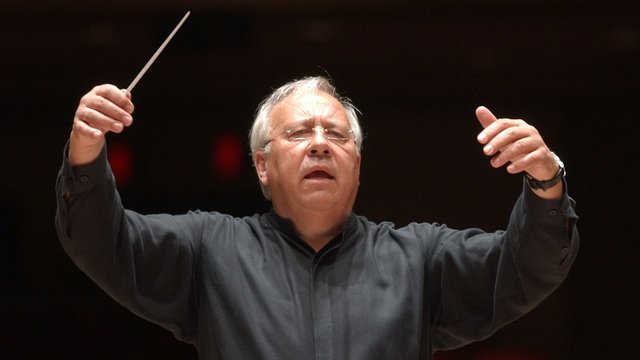 Having first studied music in his hometown, Järvi was taken under the wings of Yevgeny Mravinsky and Nikolai Rabionovich at the Leningrad Conservatory in the former USSR.

Having returned to Estonia, Järvi took up posts with the Estonian Radio and Television Symphony Orchestra, the Estonian National Symphony Orchestra and the Opera in Tallinn.

In 1971, he won the International Conductors Competition in Rome, and eleven years later became the principal conductor at the Gothenburg Symphony Orchestra in 1982. Holding the post for an incredible 22 years, he raised the orchestra's profile by securing a sponsorship deal with Volvo, and managed to increase the orchestra from 80 to 110 players.

He was also the principal conductor at the Royal Scottish National Opera from 1984 to 1988 before earning the prestigious title of Conductor Laureate in 2006.

Järvi was appointed Music Director at the Detroit Symphony Orchestra in 1990, a post he held until 2005. He is now their Music Director Emeritus.

He has also served with the New Jersey Symphony Orchestra in the capacity of Music Director.

The 2009 – 2010 season saw him guest conducting the Bergen Philharmonic Orchestra, Royal Concertgebouw, London Philharmonic Orchestra, Radio-Sinfonieorchester Stuttgart Des SWR, the Philadelphia Orchestra, Orchestre de Paris and the Orchestre de la Suisse Romande amongst others.

Järvi holds an honorary doctorate of Humane Letters from Detroit's Wayne State University, as well as honorary degrees from the University of Aberdeen, the Royal Swedish Academy of Music and the University of Michigan. He also received Commander of the North Star Order from King Karl Gustav XVI of Sweden.

Järvi's discography includes over 400 recordings.
View more