'In the beginning, you always think you know everything' – Paavo Järvi on becoming a conductor
12 February 2019, 12:57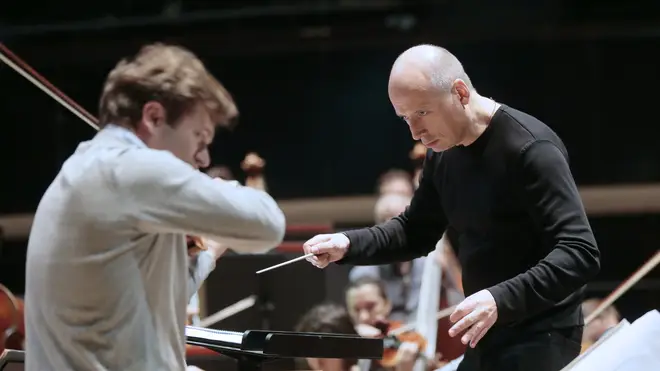 We spoke to conducting legend Paavo Järvi about the process of becoming a conductor, being a mentor – and how important it is to have someone who believes in you.
Read our full interview with Paavo Järvi below.
What was it like when you were first getting into the classical music industry?
In the beginning, you always think you know everything. I teach conducting, and I've done it for many years because I think it's an incredibly important thing to teach young conductors.
It's a kind of enigmatic profession. If you're a pianist, you can go to a piano and practise, if you're a violinist you do the same – but if you're a conductor, you can study scores but how do you learn how to conduct?
And then comes this curious thing that happens in your brain, where you convince yourself you're a conductor – meanwhile, you've never been in front of an orchestra.
So, the theoretical understanding of a piece and the practical application of how to deal with the orchestra – not only as a bunch of musicians but also a bunch of human beings – is basically unknown.
What was the first thing you learned when you became a conductor?
The first shock a conductor has is that before you can even talk about your ideas to a musician, you have to gain a certain amount of human trust.
Musicians will be very grateful to you for a certain clarity – a certain ability to breathe, to show legato and to get off the fermata without explaining for two hours how to do it.
This is a basic professional basis, which is something that the majority of [conductors] today are not taught and don't think is that important. They think you have to show your personality and musicality.
What's the best advice you give to young conductors?
What I try to do is give them some vocabulary for situations that are inevitable in every rehearsal – how to make sure the winds and strings come in together, how to make a rallentando, a stringendo – how not to always wave with two hands at the same time so everyone will tune out immediately because it's way too busy.
I try in my courses to be very pragmatic – we can't do everything in 10 days, so it's important to just pinpoint a few things.
7 reasons why you should listen to Sibelius' Symphony No. 5 RIGHT NOW >
Do you think it's important to have a mentor?
Having a mentor is the most important thing. Having somebody who believes in you – and has something useful to say – is a gift. Someone who can be at your concert or rehearsal and give you useful pointers.
I'm one of the luckiest people in the world because I had this mentor in my house since I was born, and even before. And to this day, when he [my father, Neeme Järvi] sees something on YouTube, he says, "Paavo, if you want to do an accelerando, don't get so much bigger, don't use so much energy. This climactic moment, don't rush through it!"
I've been conducting for 30 years and I love hearing a bit of advice because it helps you clean out the bad habits when you are constantly working and constantly in a routine.
Paavo Järvi's new recording of the complete Sibelius symphonies with the Orchestre de Paris is available to buy and download on Spotify and Amazon now.