'Music education empowers kids' – violinist Maxim Vengerov
6 March 2019, 17:18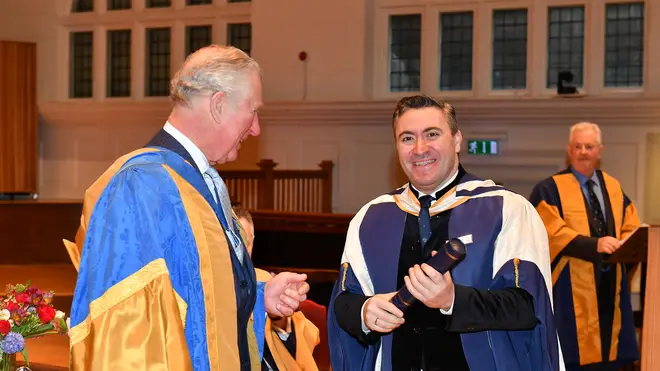 The great violinist was speaking at the Royal College of Music where he was awarded an Honorary Doctorate
Speaking at the Royal College of Music, Maxim Vengerov told Classic FM: "Music education empowers kids with two very important things – they are being creative by playing instruments and they are concentrating which will, one way or another, affect their further studies.
"But what music offers us is a great connection, when we connect our body with the spiritual self. From that point of view, I think music education for kids is very important."
The violinist was speaking after the annual President's Visit when the Royal College of Music's President, His Royal Highness The Prince of Wales, visits the institution and awards prizes and honorary fellowships and doctorates.
Vengerov was made an Honorary Doctor of the Royal College of Music, something which he said was "the greatest privilege".
Music education was a theme that ran through the ceremony itself. The director of the Royal College of Music, Colin Lawson, spoke about the issue: "Last October, our Chairman Lord Black led a widely reported debate in the House of Lords noting that 'instead of music being a fundamental right of all children, it is rapidly becoming the reserve of the privileged few' at Independent schools as it dies out in the state sector.
"Music matters first and foremost because it is the only universal language which connects all human begins, whether they live and work in a bustling city or dwell on the plains of a desert."
Other musicians honoured during the ceremony included pianist Dina Parakhina, violinist Ani Schnarch and baroque flute player Wilbert Hazelzet, who were all made Fellows of the RCM.
The RCM also used the occasion to showcase the space that will become their new 150-seat Performance Hall.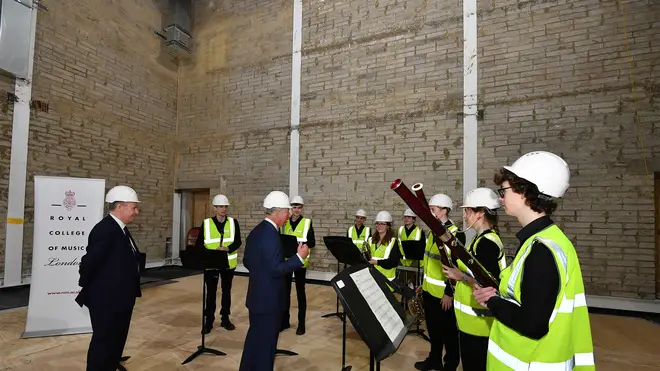 The Royal College of Music's Wind Band performed Haydn's March for the Prince of Wales, while wearing hard hats.
The new facilities will cost a total of £40 million and will include two new performance spaces, new practice rooms, a new museum and new social spaces.
Colin Lawson said: "The Prince of Wales has been our President for over 25 years and it was a great privilege to show him the new facilities taking shape at the heart of our iconic campus. It was also a great pleasure to perform with RCM students in what will soon become a state-of-the-art performance venue."