Los Angeles Philharmonic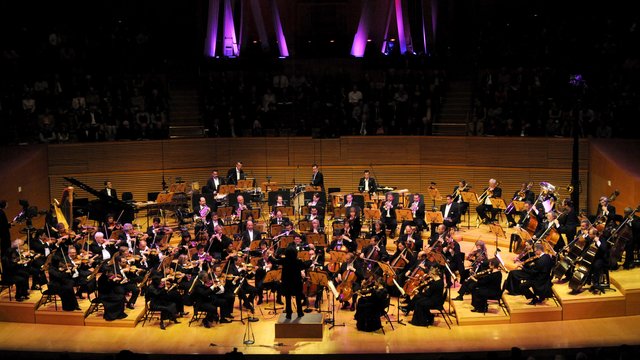 Introduction
The LA Phil was founded in 1919 and financed by copper baron William Andrews Clarke Jr.

Walter Henry Rothwell, former assistant to Gustav Mahler, became the LA Phil's inaugural music director after Andrews Clarke's first choice, Sergei Rachmaninoff, turned the offer down.

The orchestra faced severe financial trouble when William Andrews Clarke died and failed to leave an endowment. LA Phil's finances were stabilized thanks to the personal intervention of the Southern California Symphony Association's president, Harvey Mudd.

Under the influence of department store heiress Dorothy Buffum Chandler, the LA Phil based itself at the Los Angeles Music Centre before moving to the newly built Dorothy Chandler Pavilion in 1964.

Under the leadership of Executive Vice-President and General Manager Ernest Fleischmann, the Philharmonic created the Los Angeles Philharmonic Chamber Music Society and the Los Angeles Philharmonic New Music Group that offered performances that were distinct from what to expect from LA Phil.

The Los Angeles Philharmonic Orchestra moved to the Walt Disney Concert Hall in 2003, where it plays a regular season of concerts from October through to June with a summer season in the remaining months at the Hollywood Bowl.

Did You Know?

Previous Music Directors of the Los Angeles Philharmonic Orchestra have included André Previn, Carlo Maria Giulini and Esa-Pekka Salonen. Sir Simon Rattle, Michael Tilson Thomas, Leonard Slatkin and Bramwell Tovey have all been Principal Guest Conducters.
View more
Best Los Angeles Philharmonic recordings
LA Phil news and features