CBSO's new chief conductor Kazuki Yamada: 'I will bring Japanese music and culture to Birmingham'
18 May 2023, 12:59 | Updated: 18 May 2023, 14:56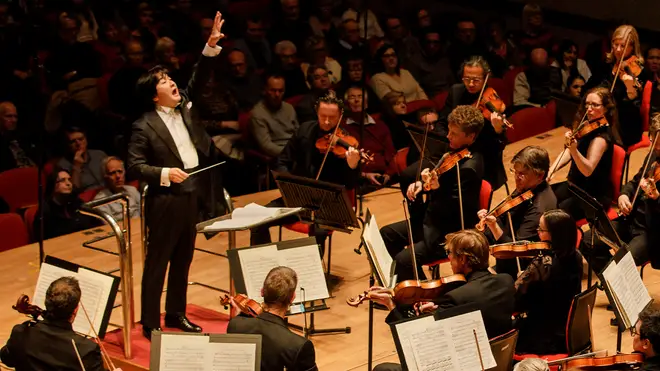 Japanese maestro Kazuki Yamada, chief conductor of Classic FM's Orchestra in the Midlands, talks "falling in love" with the CBSO, his vision for "togetherness", and his desire to forge deeper musical connections.
Kazuki Yamada is the City of Birmingham Symphony Orchestra's dynamic new chief conductor and artistic advisor.
At the end of last month, Yamada officially took to the helm in a launch concert at Symphony Hall centred around Carl Orff's Carmina Burana, culminating in a series of balloons gloriously descending from the ceiling into an audience in rapturous applause.
"Of course, the CBSO is a fantastic orchestra – that I already knew," Yamada told Classic FM after witnessing the hall's response. "And every orchestra has [its] own way of connecting with the audience. But in Birmingham I've never seen like that.
"The balloons fell into the audience, and everybody was 'waaah!' screaming, like children. It was amazing," he continued, adding, "Birmingham's speciality is that it's very good humoured!"
Yamada first led the CBSO as a guest conductor in 2012. Four years later, they went on tour together in Japan, performing eight concerts across the country. "After that," Yamada says, "Everything changed… somehow we fell in love with each other."
In 2018, he was promoted to the role of principal guest conductor. "The relationship was getting so incredible," he says. "Each concert was so excellent. I remember all concerts with the CBSO."
Read more: City of Birmingham Symphony Orchestra appoints Kazuki Yamada as chief conductor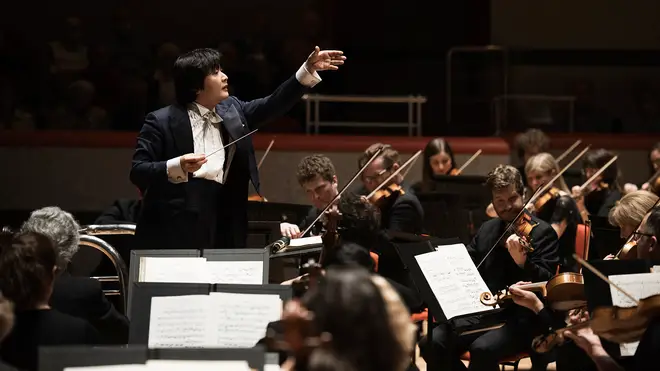 The CBSO, who are Classic FM's Orchestra in the Midlands, has been led by some of classical music's greatest names, from Sir Simon Rattle and Andris Nelsons to most recently, Mirga Gražinytė-Tyla.
For Yamada, the 44-year-old conductor said it was "almost destiny" that he landed the chief conductor role.
"I didn't expect this job because CBSO always choose [such] young conductors," he said. Rattle was 25 years old, Nelsons was 29, Gražinytė-Tyla was 30 when they were officially hired to the helm.
"I thought I was a little bit too old for them, but they chose me which I didn't expect.
"But as you know, many conductors have to take up a relationship from scratch at the beginning of the job, but I have the advantage because we have already such a great relationship."
Alongside his work in Birmingham, Yamada continues to perform in Japan as permanent conductor of the Japan Philharmonic Orchestra and principal guest conductor of the Yomiuri Nippon Symphony Orchestra. He is also principal conductor and artistic director of the Monte-Carlo Philharmonic Orchestra.
Read more: Audience member proposes in shock moment at Texas symphony orchestra concert
God Save The King | Kazuki Yamada and the City of Birmingham Symphony Orchestra
But Birmingham holds a special place in his heart, Yamada said.
"Birmingham and the CBSO's speciality is to smile. And I really want to keep this smile. I think it's the most important thing when making music," he said.
"I always say to the orchestra that I am the happiest conductor in the world. I can say that because there are a lot of great conductors in the world, but in Birmingham I am the happiest conductor with the CBSO. Always, always like that."
A few times, the conductor emphasised his commitment to the audience experience at the symphony.
"It's a great word, symphony. It's from 'sympathy'. It's very similar. Symphonic has to have sympathy," the conductor explained.
"It means to share everything, to share feeling, to share music, to share emotion. I think the conductor's job is like that. The purpose should be to share the music with the audience.
"Concerts should be created by everybody, not only the musicians," he added.
In 2019 in Monaco, Yamada conducted collaborative performances between the Birmingham and Monaco orchestras of Mendelssohn's Elijah. The CBSO Chorus are set to make a return to the principality in 2023 for a performance of the Carmina Burana.
Read more: Danish orchestra sets up panel to audition dogs for rare Mozart symphony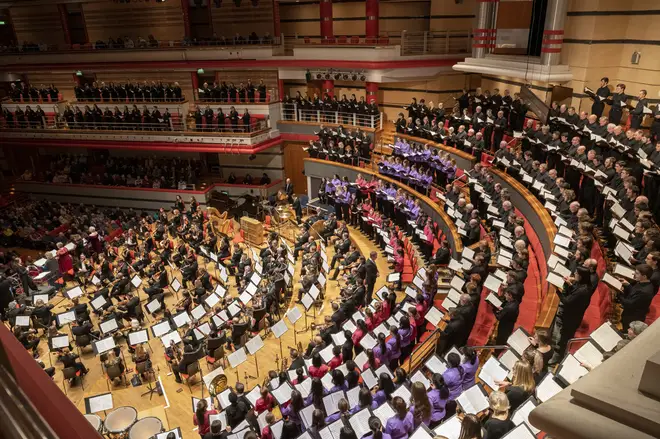 Born in Kanagawa, Japan in 1979, Yamada was mentored by the great Japanese conductor Seiji Ozawa, and has acted as a substitute for Ozawa at concerts when the elder maestro was unwell.
And as artistic advisor of the CBSO, a connection of his culture to Birmingham is important.
"Usually orchestras only play [orchestral music]. But why not collaborate with dance or ballet, or arts somehow, cinema or video?
"I'd like to try these kind of things, and to introduce Japanese culture also. I'm thinking about doing a collaboration with Kabuki [traditional Japanese theatre]."
Yamada mentions introducing jazz, folk and gamelan music in particular to Birmingham audiences, alongside the core classical repertoire.
But, he adds, "My way should be not so fast – little by little, poco a poco, I will introduce Japanese music, Japanese culture, and then people will be used to it. Many people come to me saying they are very interested in other cultures – why not connect other cultures by music? I want to start this kind of thing slowly."
The conductor's busy schedule – although, he adds, "I am not so much a workaholic, my manager is very careful I take holiday!" – has seen him at the helm of the Bergen Philharmonic, Seattle Symphony, and Orchestre de Paris.
"I am very used to conducting French orchestra with French repertoire," he added.
"This means a Japanese conductor is [conducting] French music with a French orchestra," he added. "100 years ago, people could not have imagined that!"