This academy is Britain's first school set up in partnership with a professional orchestra
19 September 2023, 12:45 | Updated: 19 September 2023, 13:03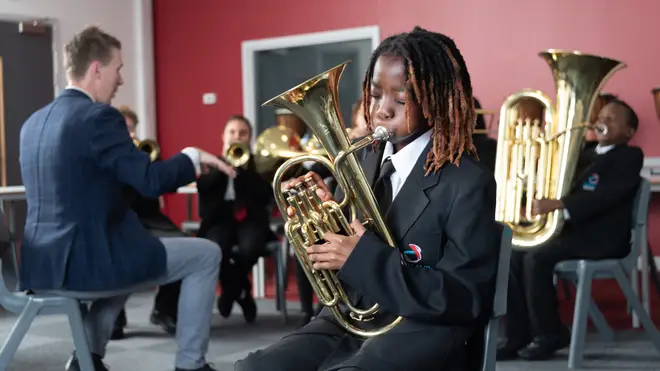 Birmingham's iconic orchestra has helped set up an academy to put music back in the heart of English schools, in a national first.
The UK's first state school to be established in collaboration with an orchestra, the world-renowned City of Birmingham Symphony (CBSO) has opened its doors to pupils.
Amid news of GCSE and A-Level music entry numbers plummeting, this new school will teach the national curriculum's science, maths and English, while keeping music at its heart.
The Shireland CBSO Academy, developed by the Shireland Collegiate Academy Trust, is in a former office block in West Bromwich, Sandwell – one of England's most deprived boroughs.
A free and non-selective school, it follows the national curriculum but has music at its core, offering pupils daily encounters, masterclasses, mentorship opportunities and performances with musicians of the CBSO, Classic FM's Orchestra in the Midlands.
"With state-provided music education in the UK at a crisis point," the CBSO's new chief executive Emma Stenning told Classic FM, "What better way to respond than opening a school that will immerse its pupils in music?"
Read more: CBSO's chief conductor Kazuki Yamada: 'I will bring Japanese music and culture to Birmingham'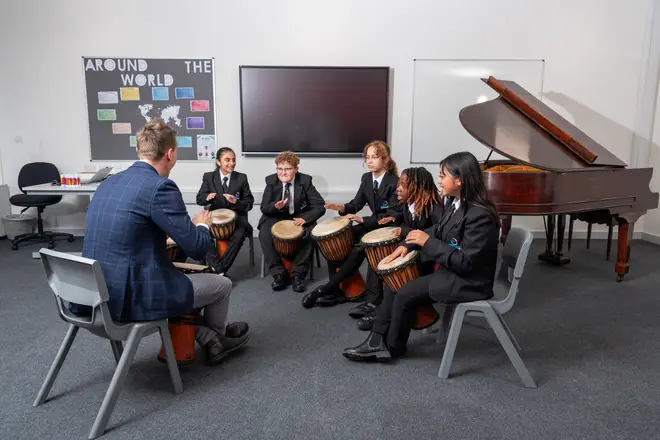 The Shireland CBSO Academy opened on Tuesday 5 September to 138 pupils, with more to join in the coming weeks.
Alongside a brand-new sports centre and art, design and drama facilities, the school will boast a 300-seat concert hall with a dress circle, drama studio, and specialist music practice rooms.
Music lessons will be delivered in partnership with Sandwell Music Service, and pupils will also be given the chance to regularly attend concerts at Symphony Hall from the CBSO and its dynamic new chief conductor, Kazuki Yamada.
The school's opening follows news of a "dramatic" decline in GCSE and A-Level music entries. This year, 29,730 pupils took GCSE music, down 36 percent since 2010, while 4,930 took the A-Level, down 45 percent – a record low for both examinations.
Shireland's principal, David Green, said the school's curriculum focuses on "students' academic, creative and personal growth".
"By combining the best of academic and musical excellence, we aim to develop students' love for learning and provide them world class opportunities that will truly make a difference," he said.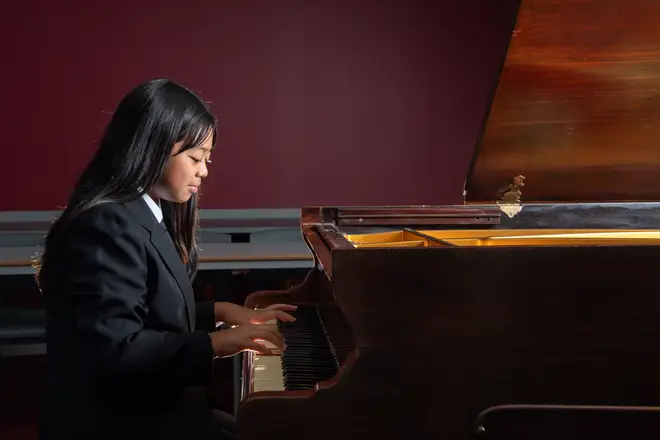 The school's musical offering will help pupils learn transferable skills and gain a broader education. But it will also help the CBSO widen its talent pipeline to guarantee the next generation of musicians, from diverse backgrounds.
"Something must be done to make our musical forces more representative of the communities they serve," Stenning added.
While Shireland is the first school to be set up in collaboration with an orchestra, partnerships between schools and orchestras are on the rise.
In 2020, the Orchestra of the Age of Enlightenment moved into the Acland Burghley School in North London. Its players rehearse in the school hall, and pupils are involved in its productions and performances.
Elsewhere in the Midlands, the Orchestra of the Swan is a professional chamber orchestra based at Warwick Schools Foundation, which takes instrumental workshops and masterclasses into local primary and secondary schools, ensuring that all young people at its schools have access to brilliant music-making opportunities.
The Shireland CBSO Academy will be holding free open events on Wednesday 20 September at 5pm, and on Saturday 23 September at 9am, for those who want to have a walk around.
"We – and our players – are so excited to begin this journey of inspiring our next generation of young musicians," Stenning said.