LISTEN AGAIN: Classic FM Full Works Concert in Edinburgh
Jane Jones presents a spectacular concert, recorded exclusively for Classic FM at the Edinburgh International Festival.
In this Full Works Concert, Jane Jones presents a superb evening of music making, courtesy of the Oslo Philharmonic Orchestra, directed by Classic FM's Artist of the Week Vasily Petrenko. Brace yourselves for thrilling performances of Rachmaninov's Symphony No.2 and Grieg's Peer Gynt Suites Nos.1 and 2.

The programme was recorded exclusively for Classic FM at Edinburgh's Usher Hall last Saturday, 15 August. It was the first of the orchestra's two concerts at this year's Edinburgh International Festival.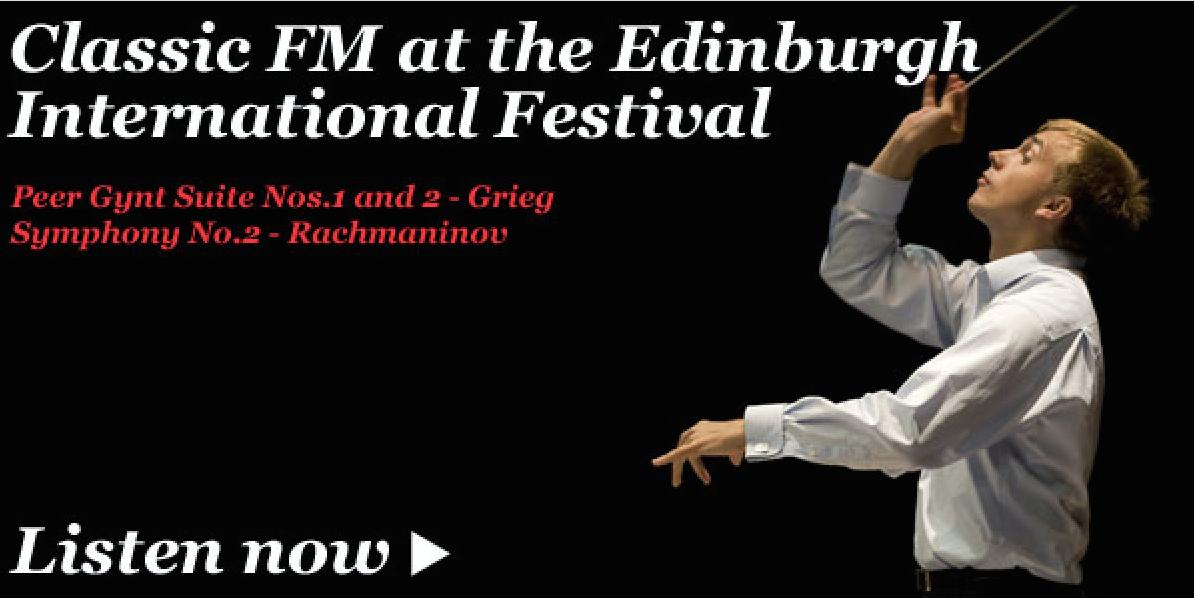 Petrenko - principally known in the United Kingdom for his superb work as Chief Conductor of the Royal Liverpool Philharmonic Orchestra, Classic FM's orchestra in North West England - has also been Chief Conductor of the Oslo Philharmonic since 2013. He naturally excels in the music of his homeland, Russia, and for many, Rachmaninov's Second Symphony is the epitome of the Romantic Russian symphony – intensely melodic and hugely emotional.
To start the programme, though, the orchestra evokes Nordic folklore – complete with trolls, fjords and the unforgettable sunrises – in Grieg's evocative music from Peer Gynt, with the pieces placed in a different order to the way they are usually played.
The Oslo Philharmonic is the direct descendent from an ensemble that Grieg himself founded, so this music is very much in their blood. Listen out for the flowing winds, the soulful strings, and the showstopping bombast of In the Hall of the Mountain King.
The concert was widely praised in the press this week:
"Petrenko has been chief conductor of the Oslo orchestra since last year and already the command and precision he has established is breathtaking. There are no frills, no accidents with Petrenko. His great long arms shape every bar, every beat, every chord just so. It's fastidiously clean orchestral playing that still includes room for expansive expression."
The Herald
"Within seconds we knew this was going to be something special….In all the Grieg movements...Petrenko elicited the most magical and evocative of touches from an orchestra that responds as one to his charisma. Sensational."
WOW
"This was playing of unforgettable quality…a superb evening of music making."
Seen and Heard
Photo ©Mark McNulty