Anne Boleyn put together a songbook – and now one choir is bringing it to life
16 February 2016, 09:13 | Updated: 6 January 2017, 14:54
What was Anne Boleyn's taste in music? Who were her favourite composers? And what would this music have originally sounded like? Conductor David Skinner has set himself the task of finding out.
Who was Anne Boleyn?
You don't really need us to answer that, do you…? She was the most (in)famous of Henry VIII's six wives. She was his second wife, mother to Elizabeth I, and was the catalyst for Henry's break with Rome, when he decided he wanted a divorce from his first wife to marry her.
But what you might not know…
…is that a music book thought to be owned by her has survived and is now kept in the Royal College of Music.
Here's a picture: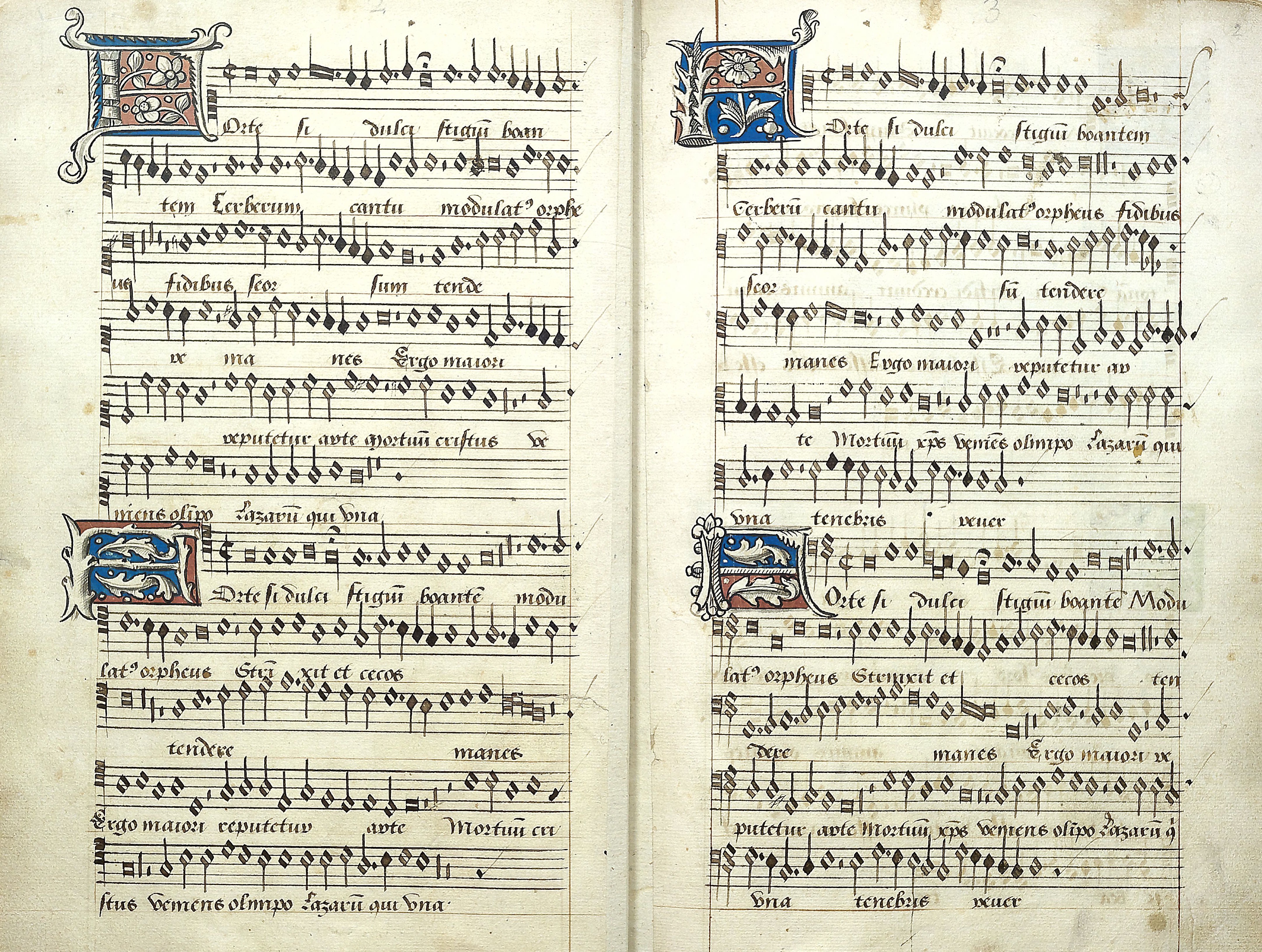 The only tangible evidence that Anne owned it is an inscription that reads "Mistres ABolleyne nowe thus' – 'nowe thus' was her father's motto.
Here it is: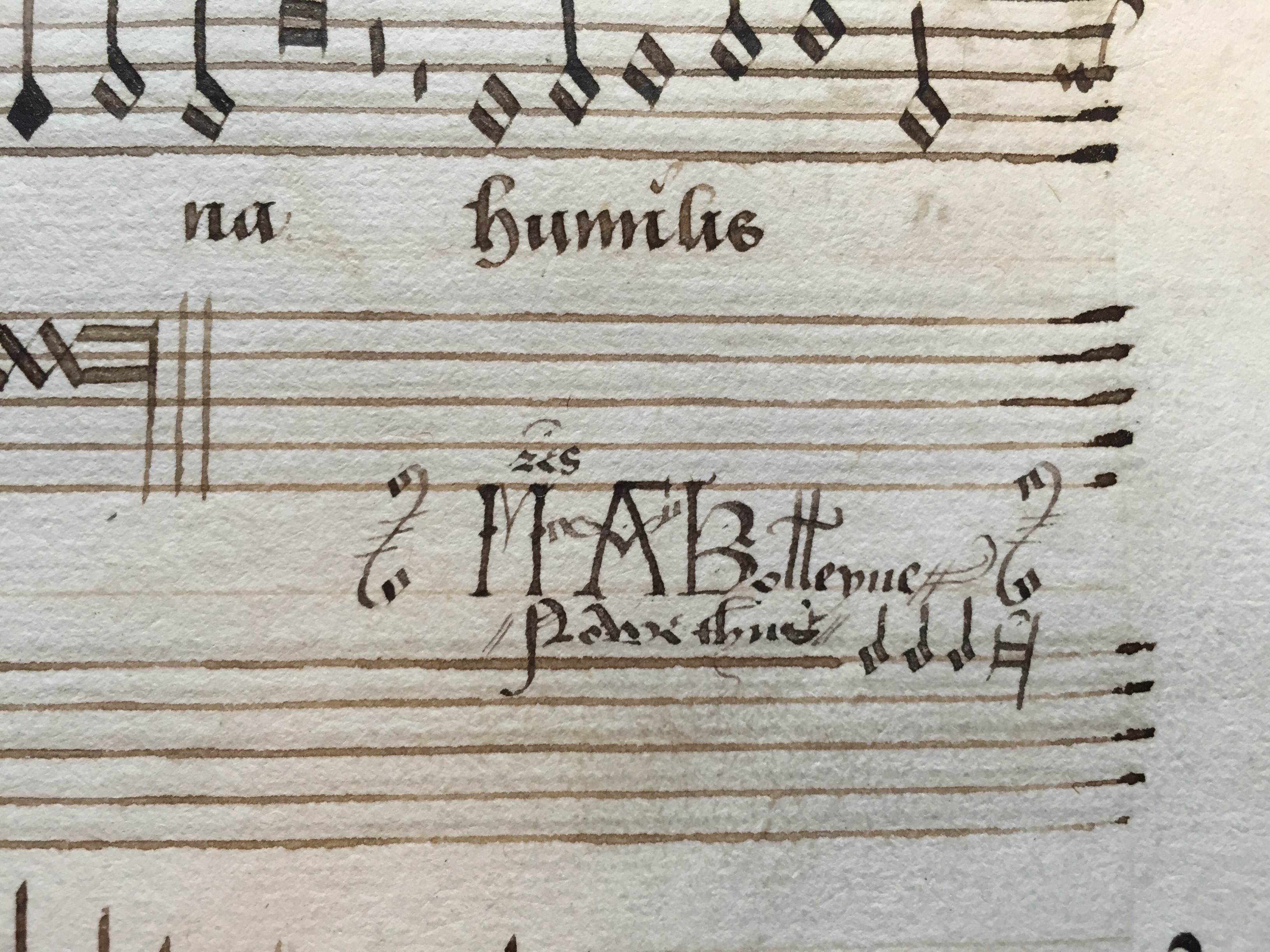 What's in the book?
Music by some of the greatest composers of the time is included in the book – Josquin, Mouton, Brumel and Févin. It's a mixture of sacred and secular music and there are plenty of anonymous works – some of which might even be by Anne Boleyn herself.
There are various theories about the origin of the book – but it almost certainly started life in France and then came to England – possibly with Anne Boleyn – in the 1520s.
What happened to it inbetween Anne's execution and the present day, when it was bequeathed to the Royal College of Music, is a mystery…
Enter David Skinner and choir
Conductor David Skinner and the choir Alamire have just released the first recording of music from Anne Boleyn's songbook – some of which exists no where else and has never been recorded before.
Here they are performing Josquin's 'Praeter rerum seriem' from the book on the spellbinding candlelit stage of the Sam Wanamaker Playhouse at Shakespeare's Globe:
Your day is actually not going to top that. We're sorry (we're not sorry).
What can we learn about Anne from her songbook?
We put the question to David Skinner:
"She had extremely sophisticated taste in music. When she went to the French court in 1513, she was about 14 years old and the first place she went was the court of Margaret of Austria – an extremely musical court.
"She was musical patron to many famous composers including Josquin – so Anne would have known these people, she would have met them, she would have heard their new works as they were churning them out."
Here's an exclusive sample of the gorgeously elegant Renaissance polyphony to be found in the songbook – and now recorded by Alamire:
And here are the men of the choir singing Jean Mouton's 'Tota pulchra es', again in the Sam Wanamaker Playhouse:
Tota pulchra es

Alamire perform Jean Mouton's atmospheric 'Tota pulchra es' in candlelight at the Sam Wanamaker Playhouse at Shakespeare's Globe

Posted by Classic FM on Wednesday, 16 September 2015
Was Anne a composer herself?
Tantalisingly, there is one piece of music in existence which may have been written by Anne Boleyn herself. It's a piece for high voice and lute and is called 'O Deathe rock me asleep'. It's supposed to have been written by the doomed Anne as she awaited execution in the tower.
The piece doesn't appear in Anne's songbook, but, says David Skinner, it felt like a fitting way to end the recording. Here's an exclusive preview:
Alamire and David Skinner's recording of Anne Boleyn's Songbook is out in October. And if you want to hear the choir perform these works live, they will be appearing at Cadogan Hall on 17 March 2016.